Israel to seek new security regime in Gaza after defeating Hamas - Defense Ministry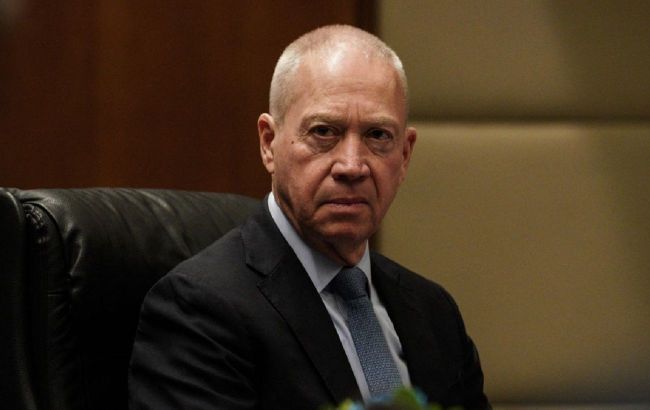 Israeli Minister of Defense, Yoav Gallant (Getty Images)
Israel intends to search for opportunities to create a new "security regime" in the Gaza Strip after the elimination of the Hamas group, according to Israeli Minister of Defense, Yoav Gallant, reports The Times of Israel.
The head of the Israeli Defense Ministry outlined the military objectives and plans of the country at a Knesset Foreign Affairs and Defense Committee meeting in Tel Aviv.
According to the Israeli Minister of Defense, the war will have three main phases.
"We are in the first phase, in which a military campaign is taking place with (airstrikes) and later with a (ground) maneuver with the purpose of destroying operatives and damaging infrastructure in order to defeat and destroy Hamas," Gallant says.
He says the second phase will be continued fighting but at a lower intensity as troops work to "eliminate pockets of resistance."
"The third step will be the creation of a new security regime in the Gaza Strip, the removal of Israel's responsibility for day-to-day life in the Gaza Strip, and the creation of a new security reality for the citizens of Israel and the residents of the area surrounding Gaza," he says.
Hamas attacked Israel
On October 7, Hamas militants from the Gaza Strip entered southern Israel. They launched numerous rocket attacks on Israeli territory.
Israel declared a state of war and launched a military operation against Hamas called Iron Swords.
The Israel Defense Forces have conducted raids into the Gaza Strip before, during which a group of terrorists was eliminated. However, the IDF did not enter deep into Gaza territory.
On October 19, Gallant vowed the IDF that they would soon "see Gaza from the inside."