Israel to deploy additional forces into Gaza Strip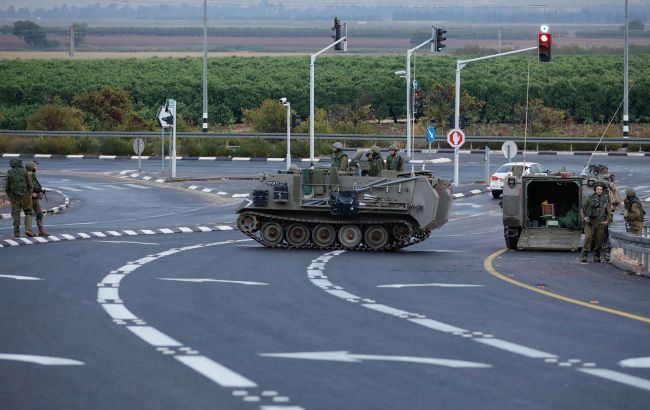 Illustrative photo (Photo: Getty Images)
The Israeli army continues to intensify its ground operation in the Gaza Strip and is deploying additional military forces there, according to the official spokesperson of the Israeli army, Daniel Hagari.
According to him, the scale of the ground operation in the region continues to expand.
"The Israel Defense Forces (IDF) continue to expand the ground operation in the Gaza Strip. Additional infantry, armored, and engineering units are entering Gaza to continue coordinated actions on land, in the air, and at sea at full capacity," he said.
He notes that in the past day, the IDF managed to eliminate dozens of Hamas militants. The war plan is being executed as intended and will continue to be carried out according to the set objectives.
Expansion of Israel's ground operation
On October 7, Hamas terrorists unexpectedly attacked Israel. The militants killed and abducted both military personnel and civilian residents. Following this, Israel began to regularly shell the Gaza Strip.
On October 27, Israel began to intensively attack Gaza. The Israel Defense Forces (IDF) also announced the expansion of the ground operation.
Furthermore, the IDF reported that additional troops were sent to the Gaza Strip on the night of October 30 to continue the operation.