Israel strikes mosque tunnels where Hamas was plotting attacks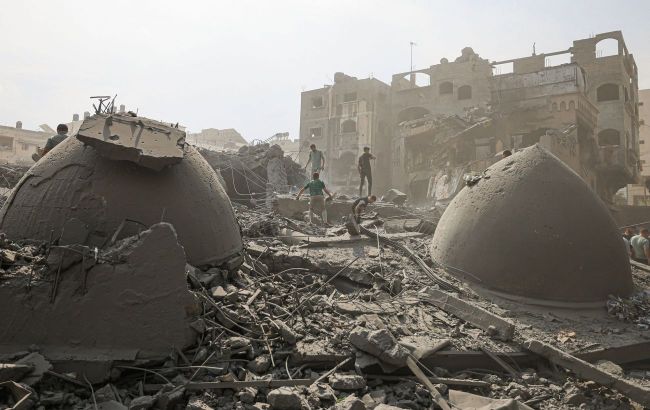 Israel strikes mosque tunnels where Hamas was plotting attacks (Getty Images)
The Israel Defense Forces (IDF) announced that they struck the tunnels in the Al-Ansar mosque in Jenin. Hamas militants were using these tunnels to prepare new attacks, according to the IDF.
The IDF stated that Israeli forces conducted a raid on the Al-Ansar mosque during a major operation in Jenin in the summer of 2023. It was discovered at that time that Hamas militants had been living in underground tunnels for some time.
According to Israel, the militants were using the building as a base for planning and carrying out attacks. Beneath the mosque, there was a terrorist hub of both Hamas and the Islamic Jihad, who, according to the IDF, were responsible for organizing several terrorist attacks in recent months and were preparing for an imminent attack.
Israel war
On October 7, Hamas militants invaded Israeli territory, prompting Israel to launch an operation against Hamas. The next stage of this operation might involve a ground offensive in the Gaza Strip.
Protests in support of the Palestinian people are taking place in the United States, Europe, and other countries worldwide. These demonstrations often end in clashes and arrests.
What is happening in Israel and around the world since the beginning of the Middle East escalation, read on RBC-Ukraine.