Israel speeds up deployment of laser missile defense system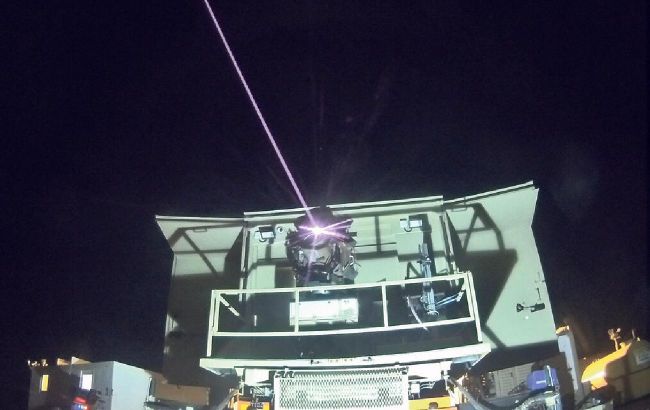 Light Shield laser defense system will be deployed in Israel earlier (twitter.com/Graham_dePenros)
Israel plans to deploy the advanced laser missile defense system called Light Shield on its borders. It is happening earlier than originally scheduled, according to Israel News.
As reported by the media, on the evening of October 14, the 14th Israeli TV channel announced the deployment of the Light Shield system much earlier than expected. However, the exact timelines were not disclosed.
According to the five-year development plan of the Israel Defense Forces (IDF), Israeli forces were supposed to deploy the system on the border with the Gaza Strip in 2025 and on the border with Lebanon in 2027.
What is known about the Light Shield missile defense system
In 2019, the Israeli Ministry of Defense announced a unique development - a ground-based laser missile defense system. The development was carried out by the Rafael and Elbit corporations.
In March 2022, Israel unveiled the new system, and the American company Lockheed Martin joined the development in December of the previous year. In March 2023, the Rafael corporation presented a maritime version of the Light Shield complex in Singapore.
The Light Shield laser system is designed to counter short-range missiles, drones, and even mortar shells. One of its advantages is the relatively low cost of each shot, in contrast to the Iron Dome missile defense system. A single launch of such a missile costs tens of thousands of dollars.
Experts emphasize that the Light Shield will change the situation of missile threats to Israel.
What's happening in Israel
On Saturday, October 7, Hamas militants from the Gaza Strip infiltrated southern Israel with numerous rocket attacks on Israeli territory.
Israel declared a state of war and promised to retaliate against Hamas terrorists. The Israel Defense Forces announced that they had eliminated the leadership of Hamas responsible for the attack. Throughout the week, the IDF conducted strikes on the Gaza Strip.
For more on the situation in Israel and how the conflict might affect the Middle East, read the article on RBC-Ukraine.