Israel seeks to keep control over Gaza after war. PM: 'We will not give it to international forces'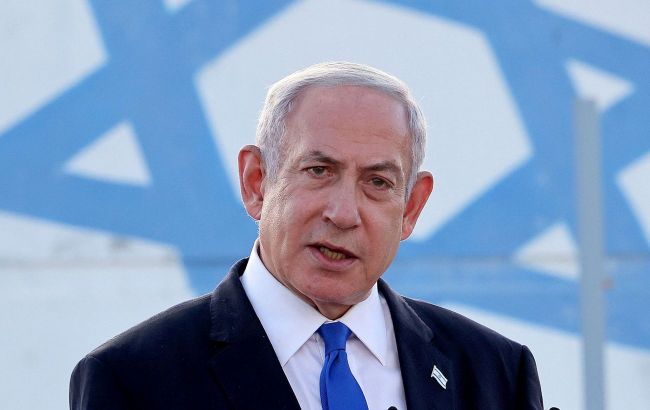 Israeli Prime Minister Benjamin Netanyahu (Getty Images)
The Israel Defense Forces (IDF) will remain in control of the Gaza Strip after the end of the war, according to Israeli Prime Minister Benjamin Netanyahu.
"IDF forces will remain in control of the Strip, we will not give it to international forces," he stated during a meeting with mayors of border towns near Gaza.
In recent weeks, U.S. officials had suggested the possibility of international forces, possibly with the participation of troops from neighboring Arab countries, overseeing security in the Gaza Strip during an interim period until it is returned under the control of the functioning Palestinian government, with hopes that it would be the Palestinian Authority in Washington's view.
However, Netanyahu appears to have outright rejected this idea. The mayors urged Netanyahu to seek a different security reality after the war and called on him not to agree to a ceasefire until the last terrorist in Gaza is eliminated.
Netanyahu also promised the mayors that the government would provide economic assistance to the Gaza border towns to compensate for the losses incurred during the October 7th attack.
War in Israel
The conflict in Israel began on October 7th when Hamas militants attacked Israel, killing and kidnapping both military personnel and civilians.
Israel, in response, regularly came under fire from the Gaza Strip. Jerusalem initiated an operation against the terrorists.
On October 27th, a ground operation was launched in the Gaza Strip. As of November 9th, according to IDF data, Hamas has lost control of the northern part of the Gaza Strip.