Israel's 9/11 - Battles with HAMAS become most destructive in 75 years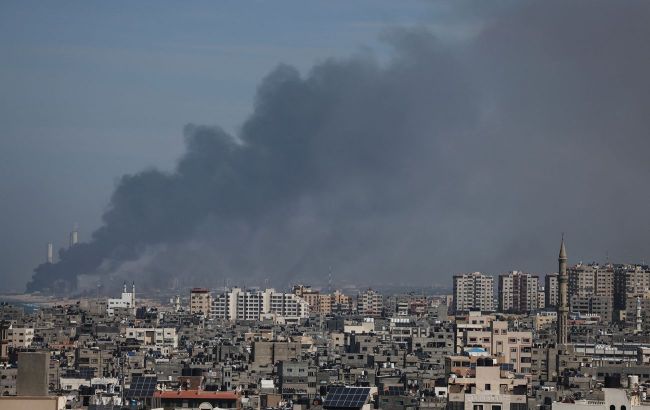 Yesterday's attack on Israel was the most destructive in 75 years (photo: Getty Images)
The HAMAS militants' attack has been the most destructive for Israel in the last 75 years. It can be compared to the terrorist attack by "Al-Qaeda" on the United States that occurred on September 11, 2001, according to CNN.
"This is the most devastating attack in the history of the state of Israel over the last 75 years, since the state was created," said Major Doron Spilman, the spokesperson for the Israel Defense Forces.
He stated that there are currently men, women, children, and grandmothers who are still in Gaza due to the HAMAS attack.
"What I can tell you is that we're not going to stop until we exhaust every means possible of (getting them back). We will not leave any person behind, and we will do anything to make that happen," emphasized Spilman.
In the latest social media update, the IDF stated that Israel is "going to do everything necessary" to respond to the HAMAS attacks.
Israeli Defense Forces spokesperson Lt. Col. Richard Gecht stated that his side "intends to respond to this very, very harshly."
He referred to this event as Israel's "September 11" and emphasized that HAMAS seeks the "destruction" of the Israeli state.
Gecht also accused HAMAS militants of attacking civilians, including grandmothers, children, and infants.
HAMAS attack on Israel
Yesterday, on October 7, HAMAS attacked Israel. Following a massive rocket bombardment of the country, militants infiltrated the territory of Sderot, a small town in the Southern district.
Israel declared a "state of war" and initiated the counter-terrorism operation "Operation Iron Swords."
You can find all the details of HAMAS' attacks on Israel in real-time in the article by RBC-Ukraine. You can also learn about Ukraine's and the world's reactions to the events in Israel by following the link.