Israel's ground operation in Gaza Strip necessary to achieve all goals of the war - IDF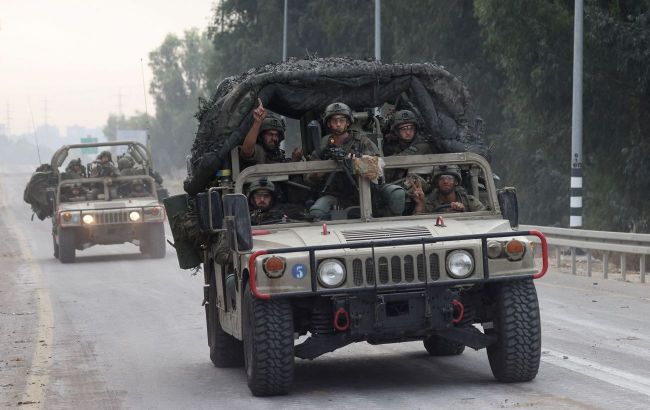 Illustrative photo (photo: Getty Images)
The Chief of the General Staff of the IDF, Lieutenant General Herzl Halevi, stated that in order to defeat HAMAS and retrieve the hostages held by the terrorist organization, Israel must conduct a significant ground operation in the Gaza Strip, according to The Times of Israel.
"Three weeks have passed since the start of the war. This war has stages, and today we moved into a new phase. Our forces are currently carrying out ground operations in the Gaza Strip… which serve to achieve all the war's objectives: dismantling Hamas, security at the borders, and uppermost efforts to return all the hostages back home," he stated.
Halevi added that the war's objectives require the introduction of ground forces.
"The objectives of the war require ground entry. There are no achievements without risks, and there is no victory without prices being paid. In order to expose the enemy and destroy it, there is no other way but to enter its territory with great force," he said, adding that ground operations "serve all the war's objectives."
According to him, the return of hostages is "a matter of paramount importance."
"Hamas is now holding innocents — babies, children, women, men, and elderly citizens. We will do everything in order to succeed in this effort. We have set clear goals, the road will be long… we will fight with determination, and win," Halevi added.
War in Israel
Three weeks after the incursion of Hamas militants into Israel, there has been a new escalation in the Middle East conflict. The IDF (Israel Defense Forces) have deployed their troops to the northern part of the Gaza Strip.
The New York Times reported that Israeli tanks entered the Gaza Strip. The IDF states that HAMAS terrorists will feel the wrath in the coming days, but they emphasize that it is not a full-scale ground operation.
Meanwhile, during the night and morning, the Gaza Strip has come under heavy shelling from the Israeli military. IDF aircraft have targeted 150 tunnels and underground bunkers in the northern Gaza area. Israel has also claimed the elimination of two HAMAS leaders responsible for the militant group's air capabilities.