Israel once again rejects a ceasefire until Hamas releases hostages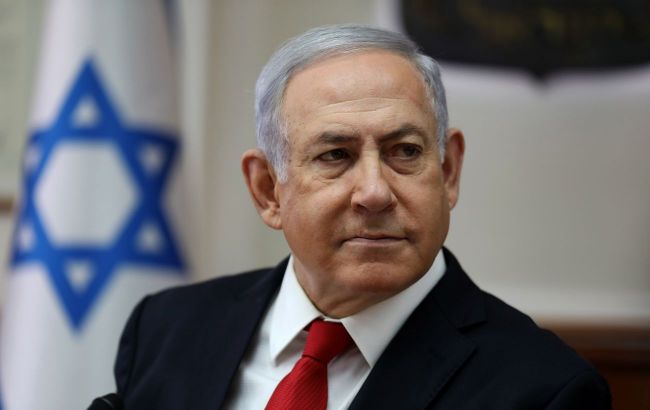 The Prime Minister of Israel, Benjamin Netanyahu (photo: Getty Images)
Israeli Prime Minister Benjamin Netanyahu has once again rejected the idea of a ceasefire in Gaza until Hamas releases the hostages, according to ABS News.
In response to a journalist's question about whether there would be humanitarian pauses in Israel's conflict with Hamas, Netanyahu stated that there would be no general ceasefire in Gaza without the release of hostages.
"Regarding tactical, small pauses, an hour here, an hour there... we had them before, and I assume they will occur to allow humanitarian shipments to enter. But I don't think there will be a general ceasefire," the head of the Israeli government said.
He added that a ceasefire would hinder the efforts of the Israel Defense Forces to free the hostages because the only thing that works against the Hamas criminals is military pressure.
According to Jerusalem, Hamas is holding 241 individuals hostage.
What proceeded this
On November 6, U.S. President Joe Biden discussed the possibility of humanitarian pauses in the conflict between Israel and Hamas with Netanyahu. The White House believes that such pauses will help civilians reach safer locations in Gaza, ensure the delivery of humanitarian aid to those in need, and provide an opportunity to release hostages.
The U.S. Secretary of State, Antony Blinken, stated the day before that the United States supports the formation of humanitarian pauses but does not endorse a full ceasefire. A complete ceasefire would allow Hamas militants to remain in place and regroup.
Israeli ground operation in the Gaza Strip
At the beginning of October, Hamas militants infiltrated Israeli territory, carrying out abductions and killings of civilians.
In response, the Israel Defense Forces initiated an operation against the terrorists. According to the latest information, Israeli ground forces have surrounded Gaza and are increasing pressure on the city.