Israel likely avoids full-scale invasion of Gaza - NYT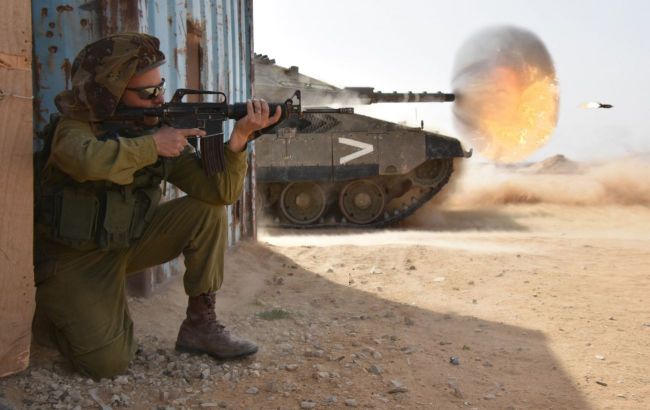 Israel likely avoids full-scale invasion of Gaza (facebook.com/tzahalonline2)
Israel has decided to refrain from a full-scale invasion of the Gaza Strip, conducting instead more limited ground operations. This decision was coordinated with the United States, according to the New York Times.
According to American officials, it is currently challenging to predict Israel's ultimate actions, as the increase in airstrikes and the expansion of ground incursions over the past three days indicate a more aggressive stance.
Israeli Prime Minister Benjamin Netanyahu, on his part, stated that the Israel Defense Forces (IDF) entered the Gaza Strip to commence the "second stage of the war." However, he did not explicitly refer to this move as an invasion. Military sources also claimed that Israeli soldiers were advancing into the northern part of the enclave.
As reported, Israel's incursion into the Gaza Strip is currently less extensive and more narrowly focused than what was initially described by Jerusalem to U.S. Secretary of Defense Lloyd Austin and other senior American military officials.
During phone talks with his Israeli counterpart Yoav Gallant, Austin emphasized the importance of carefully assessing whether Israeli forces can conduct a ground invasion in the Gaza Strip, where Hamas has established a complex network of tunnels beneath densely populated areas.
Other factors that likely influenced Israel's military planning, according to Pentagon officials, include the potential impact on hostage release negotiations and the division among Israeli political and military leaders regarding the timing, necessity, and manner of the invasion, as reported by the media.
Pentagon officials suggest that Israel is likely conducting a phased operation, with small reconnaissance units advancing into Gaza to identify Hamas militants, engage them in combat, and locate their vulnerable points. "Once weak points, seams, and gaps are found, they insert main assault forces," explained Mick Mulroy, a former senior Pentagon official specializing in Middle East policy and a retired CIA officer.
According to U.S. Army General Frederick Hodges, this tactic allows for "reducing or limiting casualties and damage" to buildings.
The war in Israel
It began on October 7 when Hamas attacked Israel, carrying out killings and abducting both military and civilians. Israel was regularly targeted by rocket fire from the Gaza Strip. In response, Jerusalem initiated an operation against the terrorists.
On October 27, the IDF announced the start of offensive activities in the Gaza Strip.