Israel launches wave of strikes on elite Hamas units - Video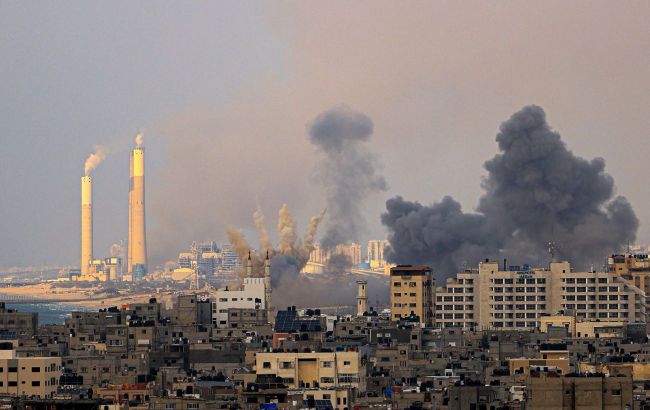 Israel Defense Forces strikes elite Hamas units on October 12 (Photo: Getty Images)
The Israel Defense Forces (IDF) struck elite units of the Hamas terrorist organization overnight on Thursday, October 12, according to the IDF Telegram channel.
"The IDF conducted a wave of strikes targeting the Nukhba elite forces of the Hamas terrorist organization by striking operational command centers used by operatives," the statement said.
The Nukhba elite forces consist of terrorists selected by high-ranking Hamas militants. They are designated to carry out terrorist attacks such as ambushes, raids, assaults, and infiltrations through terrorist tunnels.
According to the IDF, the Nukhba elite forces were among the leading forces infiltrating Israel.
In addition, IDF aircraft targeted Muhammad Abu Shamla, a senior naval combatant in the Hamas Rafah Brigade. Abu Shamla's residence was used to store naval weaponry intended for attacks on Israel.