Israel criticizes Germany's proposal for UN control over Gaza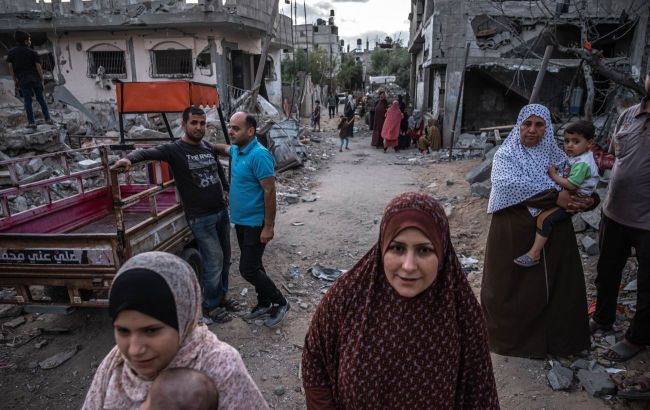 Illustrative photo (Getty Images)
Ambassador of Israel to the United States Michael Herzog has criticized Germany's recent proposal for the United Nations (UN) to take control of the Gaza Strip after the end of hostilities in the region, writes Politico.
Herzog expressed uncertainty about the UN model, stating, "I'm not sure the U.N. model is the best model because we don't have a good experience with U.N.-mandated forces."
The Israeli ambassador also added that this is "it's highly political".
Herzog further stated that Israel needs "effective force" on the ground capable of combating the terrorist organization Hamas and its infrastructure.
The diplomat supports the idea of Israeli Prime Minister Benjamin Netanyahu to maintain control over the enclave "for an indefinite period," although this has faced opposition from many US and European Union officials.
Commenting on concerns from Western countries about continued control by the Israel Defense Forces (IDF) over the Gaza Strip, Herzog stated that the Prime Minister's goal "was aiming at was not that we will occupy Gaza, reoccupy Gaza, but rather that for an undefined period of time, we'll still have to target terrorists in Gaza."
He reiterated Netanyahu's view that "even after we conclude the current phase of our operations, there will still be military infrastructure and terrorists that have to be dealt with."
"And for an undefined period of time, Israel will have to continue to carry out operations in Gaza. But we are open to other forces going in, regional or international," he added.
The diplomat ruled out a ceasefire and emphasized that it "would just invite the next war."
Background
Reports emerged in the press about Germany's proposal for the UN to take control of the Gaza Strip once Israel's war against Hamas is over. According to Politico, Berlin's proposal dates back to October 21, before Israel's decision to start the second phase of its military operation in the region.
The proposal includes five different scenarios for the future of the Gaza Strip, involving Israel regaining control of the enclave or placing it under the control of the Palestinian Authority or Egypt.
Israeli ground operation in Gaza
In early October, Hamas militants conducted a large-scale incursion into Israel, killing and taking military and civilian residents hostage. In response, Israel announced the start of Operation Iron Swords and began regular shelling of targets in the Gaza Strip.
On October 27, the Israeli army intensified attacks on Gaza, and the Israel Defense Forces announced the expansion of the ground operation.
Later, Israeli Prime Minister Benjamin Netanyahu announced the start of the third phase of the military operation against Hamas, involving an expansion of ground penetration into the Gaza Strip.