Is a new rebellion possible in Russia after Prigozhin - Estonian Defense Minister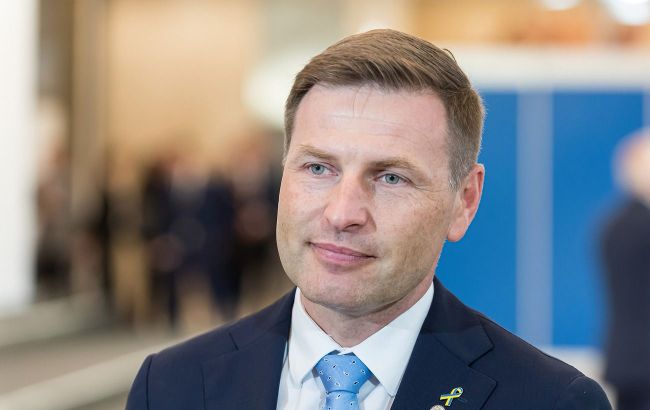 Hanno Pevkur, Minister of Defense of Estonia (Getty Images)
There is no force inside Russia that is capable of organizing a rebellion, as the founder of the private military company Wagner, Yevgeny Prigozhin, managed to do, Estonian Defense Minister Hanno Pevkur said in an interview with RBC-Ukraine.
According to him, the attempted state rebellion in Russia did not affect the course of the war. On the part of the Russian Federation, the development of the conflict depends only on dictator Vladimir Putin and his decisions, Pevkur said.
"This rebellion showed that even when Prigozhin thought that some regular army units would join him, this did not happen. And this is a clear sign that there is no force in Russia today that could take a new step like Prigozhin. This means that although the Kremlin's position has been weakened, it is not weak, and the Kremlin does not have to fear that someone inside will take away their power," the Estonian Defense Minister said.
According to Pevkur, there is an opinion that the riot was organized by the Federal Security Service to find out who the traitor is.
Prigozhin's rebellion
In June, the founder of the Wagner private military company (PMC), Yevgeny Prigozhin, organized a coup attempt in Russia. He demanded that Defense Minister Sergei Shoigu and Chief of the General Staff Valery Gerasimov be removed from office.
Prigozhin and his mercenaries managed to take control of Rostov along with local military facilities on the first day of the rebellion. After that, the Wagner Group was sent toward Moscow.
At this stage, negotiations were held between Prigozhin and the self-proclaimed President of Belarus, Alexander Lukashenko, during which the parties agreed to end the rebellion. At the same time, the mercenaries of the Wagner PMC were allowed to "move" to Belarus.
After that, Ukrainian officials repeatedly claimed that this would definitely not be the last such rebellion in Russia. At the same time, a representative of the Main Intelligence Directorate of the Ministry of Defense of Ukraine, Andriy Yusov, clarified that the Defense Intelligence of Ukraine had information about the preparation of a new rebellion in Russia.