Ireland investigates how Irish-made parts ended up in drone Russia attacked Ukraine - PM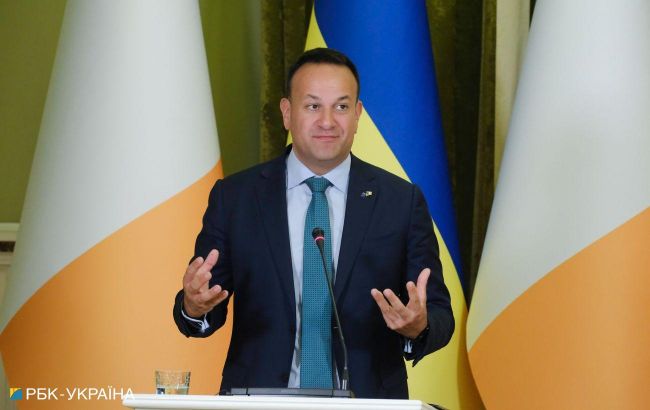 Prime Minister of Ireland Leo Varadkar (Vitalii Nosach, RBC-Ukraine)
Ireland investigates how details of Irish origin ended up in the Shahed drone used by Russia to attack Mykolaiv on the night of July 18, as Prime Minister Leo Varadkar said during a joint press conference with the President of Ukraine Volodymyr Zelenskyy in Kyiv.
"We are aware of the downing of this drone. We are conducting a thorough investigation. We do not believe that any Irish companies violated sanctions. It is possible that a third party violated the sanctions. We take this matter very seriously," Varadkar said.
He emphasized that despite Ireland is militarily neutral, it is not politically neutral and fully supports Ukraine in its struggle for independence and territorial restoration.
Western components found in Shahed
On the night of July 18, Russia attacked Mykolaiv with Iranian Shahed drones, which are composed of foreign components. Specifically, an Irish-made carburetor was found in the UAV. Andriy Yermak, the Head of the Office of the President of Ukraine, published a photo.