Ireland allocates additional €1 billion for housing Ukrainian refugees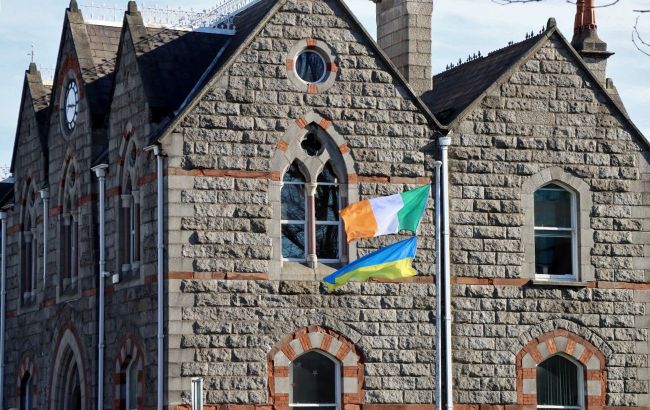 Ireland's support for Ukraine (facebook com CityDublinETB)
The Irish government has committed an additional €1 billion towards accommodating Ukrainian refugees, providing housing for over 70,000 Ukrainian nationals. However, due to an average weekly influx of around 550 people into Ireland, a limited number of Ukrainians will have to be housed in tents by the end of winter, according to breakingnews.ie.
Minister for Integration Roderic O'Gorman and Minister for Public Expenditure Paschal Donohoe announced the funding agreement after cabinet discussed the issue on Tuesday, September 26. This additional budget will assist the Department of Integration in covering the housing expenses for Ukrainians and other individuals seeking international protection.
"The Government set aside funds in Budget 2023 to meet non-core pressures, such as this, and this supplementary estimate will be met through that contingency. This funding will continue to support the state's humanitarian response to the Ukraine crisis. The state has had to work extremely hard to manage the significant influx of people from Ukraine since the onset of Russia's invasion of Ukraine," said Paschal Donohoe.
The number of Ukrainians currently residing in state housing in Ireland exceeds 70,000, with the country also providing shelter to 23,200 refugees.
"With further supply constrained, it is likely that the provision of accommodation will remain challenging for the foreseeable future," warned Roderic O'Gorman.
He added that a small number of Ukrainians will be housed in tents, with these arrangements expected to continue throughout the winter.
Photo: Tent camp in Ireland (facebook.com/Electricpicnic)
In early September, due to housing shortages for newly arrived refugees, Ireland began setting up small open-air tent camps. One such camp was established on the Stradbally Hall estate in County Laois. The tent camp is intended to accommodate up to 700 refugees from Ukraine, with authorities indicating it will be used for very short-term stays.