Iran supplies over 90% of weapons used by Hamas - EU Commission chief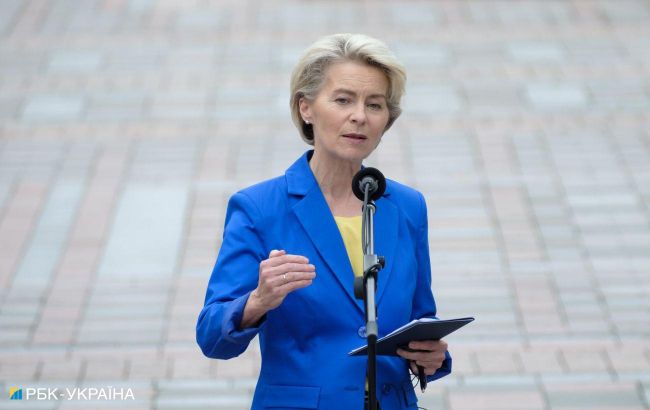 President of the European Commission Ursula von der Leyen (Vitalii Nosach, RBC-Ukraine)
The majority of the weapons Hamas militants use against Israel are supplied by Iran, according to President of the European Commission Ursula von der Leyen, Yahoo reports.
Von der Leyen condemned the "evil role that Iran plays in the background."
She notes Iran supplied 93% of the weapons being used by Hamas, adding that it is vital to continue sanctioning Iran, and widen sanctions and a crackdown on sanctions evasion.
"Iran, Hamas' patron, only wants to fuel the fire of chaos. Russia, Iran's war-time customer, is watching carefully. Russia and Hamas are alike," the EU leader said.
Von der Leyen said Western sanctions over the war in Ukraine were crippling Russia's economy, but Brussels and its allies would continue to focus on sanctions evasion.
War in Israel
On October 7, Hamas militants from the Gaza Strip entered southern Israel. They launched numerous rocket attacks on Israeli territory.
Israel declared a state of war and vowed to retaliate against Hamas terrorists. Both sides continue to fire missile attacks.
According to the latest information from Israel, 24 Ukrainian citizens have died as a result of Hamas attacks, although Ukrainian diplomats have confirmed the death of 18 Ukrainians.
President of the United States, Joe Biden, will meet with the President of the European Commission and the head of the European Council today, October 20th. They will discuss the wars in Ukraine and Israel.