Iran successfully launches military satellite into space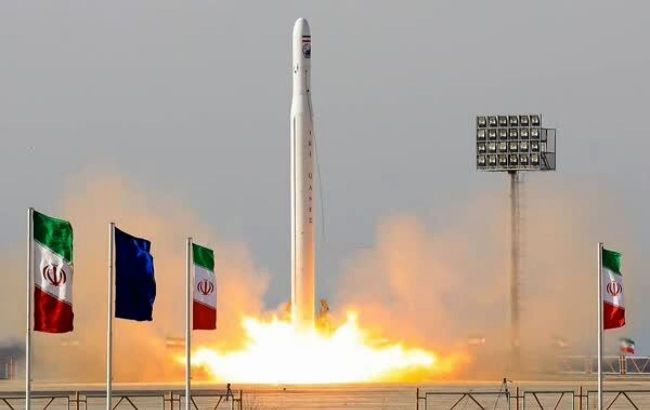 Iran has launched the Noor-3 satellite into space (Video screenshot)
Iran's Minister of Communications and Information Technology, Isa Zarepour, announced today, September 27, the successful launch of their domestically-produced satellite, Noor-3, according to the Islamic Republic's news agency.
According to the minister, the primary purpose of the launched satellite is to capture images from space.
He also reveals that the satellite was placed into an orbit at an altitude of 450 kilometers using the Kased carrier rocket. According to media reports, this was the third successful satellite launch in Iran.
Despite criticism from the West, Iranian officials have promised to continue expanding their satellite program and are expected to launch several more satellites into different orbits in the near future.
Sanctions by Western countries against Iran
Following Russia's full-scale invasion of Ukraine, Iran began supplying weapons to Russia, including kamikaze drones of the Shahed type, which are used by the occupiers to regularly attack Ukrainian cities.
As a result, and due to Iran's internal politics, Western countries have begun imposing sanctions against the regime in the country. For example, in July of this year, the European Union imposed a new package of sanctions against Iran. This package marked the third joint sanctions effort by the EU.
It was also previously reported that the United Kingdom planned to implement a new sanctions regime to hold Iran accountable for its hostile and destabilizing behavior worldwide.