Iran says UN missile sales embargo lifted today while EU keeps restrictions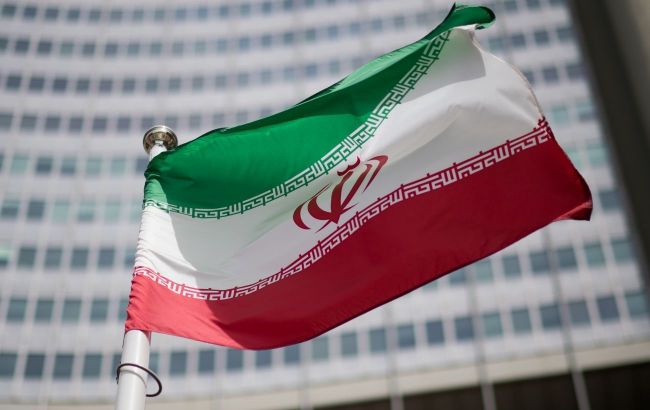 Iran says UN missile sales embargo lifted today while EU keeps restrictions (Getty Images)
Tehran has announced the cessation of the United Nations resolution, which includes a ban on the export of missile weapons, due to the expiration of restrictions starting today, according to Iran's Deputy Foreign Minister for Political Affairs, Bagheri Kani.
UN Resolution 2231 was adopted on July 20, 2015, concerning Iran's nuclear program until October 18, 2023. The embargo included restrictions on the sale and purchase of missiles, among other things.
"As of 18 October 2023, in accordance with UNSCR 2231, all restrictions unjustly imposed on ballistic missile-related activities and transfers to/from the Islamic Republic of Iran terminate," the statement reads.
Kani also added that the country is "no longer subject to any restrictions" in the context of the UN Security Council.
EU expanding missile embargo for Iran
On October 17, the European Union announced the extension of the embargo on the export of missiles to Iran.
"The Council decided to take the necessary steps to maintain the restrictive measures under the EU non-proliferation regime on Iran," the statement says.
Brussels made its decision in view of Iran not fulfilling its commitments under the Joint Comprehensive Plan of Action (JCPoA), as reported by the International Atomic Energy Agency since 2019.
The Council also agreed to maintain sectoral and individual measures within the EU sanctions regime, notably those related to Iran nuclear proliferation, as well as arms and missile embargoes.
Russia's interest in Iranian missiles
Earlier, analysts at the American Institute for the Study of War (ISW) suggested a possible agreement between Russia and Iran on the transfer of missiles. This could happen after October 18, when UN Security Council Resolution 2231, which prohibits such agreements for Tehran, expires.
Recently, the director of Israel's intelligence agency Mossad, David Barnea, stated that Iran intended to transfer small and long-range missiles to Russia, in addition to Shahed kamikaze drones.
At the end of September, Ukrainian President Volodymyr Zelenskyy said that no evidence of Iran selling ballistic missiles to Russia has been confirmed.
A spokesman for the Air Force Command of the Armed Forces of Ukraine, Yurii Ihnat, told RBC-Ukraine that if Russia receives Iranian ballistic missiles and uses them for aerial attacks, it will pose a serious threat to the country.