Iran officially unveils Shahed-238 combat drone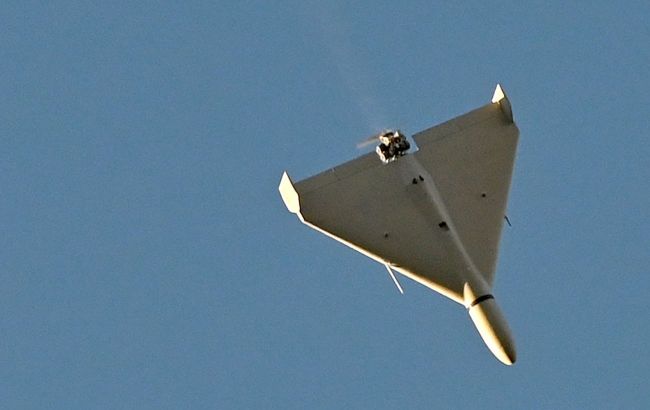 Illustrative photo (Getty Images)
In Iran, a new modification of the Shahed combat drone was presented, writes Militarnyi.
The presentation took place at the University of Aerospace Sciences and Technologies Ashura in Tehran, during the visit of Iran's Supreme Leader Ayatollah Khamenei to the university, where he was shown the latest achievements of the aerospace forces of the Islamic Revolutionary Guard Corps.
The showcased drone is a jet-powered modification of the Shahed-136, named Shahed-238, available in three versions with different targeting systems. Besides the standard version with an autonomous inertial guidance system and GPS signals, modifications with infrared/optical and, presumably, radar guidance systems were also presented.
The version with an infrared/optical guidance system can be used to target thermal-contrast objects, particularly important military equipment behind enemy lines.
The fuselages of all three variants have an unusual black color, not typical for Iranian drones, which could be related to the use of radio-absorbing materials.
Cooperation between Iran and Russia
Since the beginning of the full-scale invasion by Russia, Iran has sought assistance from Russia in supplying kamikaze drones of the Shahed type. The adversary regularly uses these UAVs to attack military and civilian infrastructure in Ukraine. Due to assistance from the Kremlin, numerous sanctions have been imposed against Tehran.
In particular, in June, the Coordinator of the National Security Council of the United States, John Kirby, stated that Iran has actively engaged in the construction of a plant in Russia for the production of Shaheds.