Iran inches closer to nuclear weapon testing - European intelligence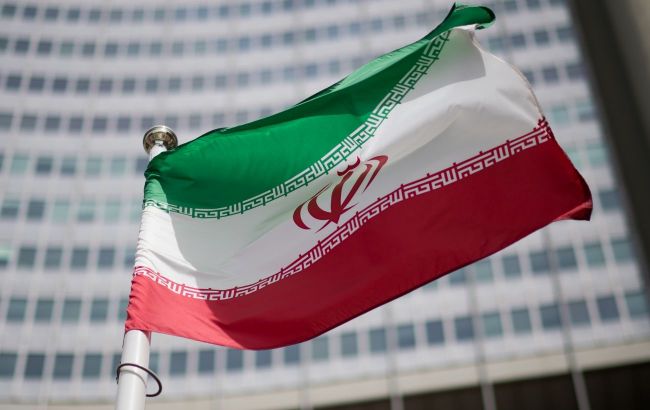 Iran is on the brink of potential nuclear weapon testing (Photo: Getty Images)
According to The Jerusalem Post, Iran is on the brink of potential nuclear weapon testing, according to European intelligence sources. Tehran is reportedly seeking illicit technologies to advance its active atomic weapon creation program.
The most concerning information from the intelligence data package comes from the Dutch Security Service (AVID), which has stated that the swift development of Iranian uranium weaponry "brings the possibility of Iran's first nuclear test closer."
According to a Dutch intelligence report, "Last year, Iran continued its nuclear program. The country continues to expand its stockpile of enriched uranium at 20% and 60% enrichment levels. With the help of centrifuges, it could further enrich up to 90%, which is necessary for nuclear weaponry."
The AVID report adds: "Iran continues to disregard agreements made under the Joint Comprehensive Plan of Action. By deploying increasingly sophisticated uranium enrichment centrifuges, it is augmenting its enrichment capabilities."
Iran's espionage programs
European reports predominantly focus on Iran's illicit activities in 2022.
The Swedish Security Service stated in its 2023 annual report that "Iran engages in industrial espionage, primarily targeting Swedish high-tech industries and Swedish products that could be used in the nuclear weapon creation program."
Germany's Federal Office for the Protection of the Constitution (BfV), the country's domestic intelligence agency, mentioned in its report: "In 2022, our constitutional protection agencies consistently identified a substantial number of indicators related to Iran's attempts to procure items for its nuclear programs."
Germany's domestic intelligence service defines proliferation as "the activities of foreign states which include procurement of products and knowledge for weapons of mass destruction, systems for their delivery, other armaments, or components of new armament systems."
The Jerusalem Post obtained a report from Denmark's Security and Intelligence Service (PET) for 2023, in which it is stated: "International sanctions have been imposed on Iran due to its nuclear and missile programs, human rights violations, and the sale of arms to Russia. According to PET's assessments, Iranian entities are trying to circumvent the sanctions by attempting to procure Danish products and technologies, including through third countries, which could be used in Iran's weapon production or military programs."
Israeli General Yossi Kuperwasser (retired), a senior researcher at the Israel Defense Forum and an Iran expert, told: "Iran is clearly committed to its plan of creating nuclear weapons."
Iran's sanctions evasion
Iran consistently evades sanctions targeting its atomic weapon creation program, even after the 2015 agreement and subsequent negotiations. Former President Donald Trump withdrew from the deal in 2018, as his administration believed it failed to halt Iran's ambitions for nuclear weapons and sponsorship of international terrorism.
Under both Democratic and Republican administrations, the U.S. government classified the Iranian regime as the world's foremost state sponsor of terrorism.
In the meantime, President Joe Biden plans to release $6 billion to Iran while also working towards the release of five Americans held captive by Tehran.