Biden to unfreeze portion of Iran's assets: What's the reason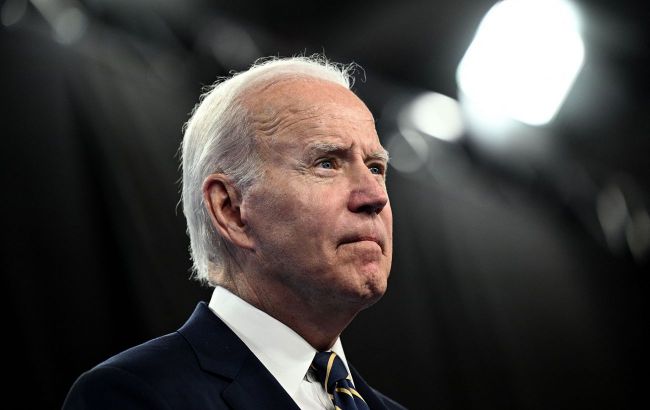 President of the United States Joe Biden (Photo: Getty Images)
US President Joe Biden will unfreeze $6 billion for Iran. In exchange, he plans to release five Americans from Tehran's captivity, according to Bild.
What is the matter
Five American prisoners will be allowed to leave Iranian territory when Tehran gains access to six billion dollars.
Currently, this amount, obtained from the sale of Iranian oil, is held in a closed bank account in South Korea. The Iranian government lost access to the funds due to harsh economic sanctions imposed by Western countries.
What is said about this in the US
US Secretary of State Antony Blinken emphasized that the Iranian government will be able to use these funds exclusively for "humanitarian purposes."
"In any event, in any respect, Iran will not be receiving any sanctions relief," Blinken underscored.
Iranian media presented the agreement with the US as a victory for the conservative government of President Ebrahim Raisi and referred to the agreement as an example of "honest diplomacy."
What is known about the captive Americans
The detainees who are set to return to the US under the terms of the agreement are Morad Tahbaz, Emad Shargi, Siamak Namazi, and two other Americans who have chosen to remain unidentified.
Morad Tabhaz, for instance, was arrested in 2018. Along with his colleagues, he used camera traps to monitor disappearing bird species. However, Iranian authorities interpreted this as espionage.
Emad Sharghi was also accused of espionage in 2018 upon entering Iran. He was sentenced to 10 years of imprisonment without trial.
Siamak Namazi, considered a US citizen, has been held in Iran the longest. He has been in prison for almost eight years for "ties to an enemy state."
On Thursday, August 10, the detainees were transferred from a Tehran prison to a hotel. It is expected that in a few weeks, they will be allowed to board a plane that will take them to the US.
US-Iran relations:
Diplomatic relations between the countries were established in 1883 and severed in 1980. Currently, the US government does not maintain diplomatic or consular relations with Iran.
The US has consistently expressed concerns over Iran's nuclear program, its support for terrorism, and human rights violations. The US also accuses Iran of supplying weaponry to Russia, which is used in the war against Ukraine.
Recently, Deputy Spokesperson of the US State Department, Vedant Patel, stated that Iran is a major ally of Russia in the war against Ukraine, and the military partnership between the two countries continues to deepen.
Coordinator of the White House National Security Council, John Kirby, mentioned that the United States is prepared to impose additional economic and other sanctions on Iran due to its deepening military cooperation with Russia.