Iran helped HAMAS plan attack on Israel and initiated invasion, WSJ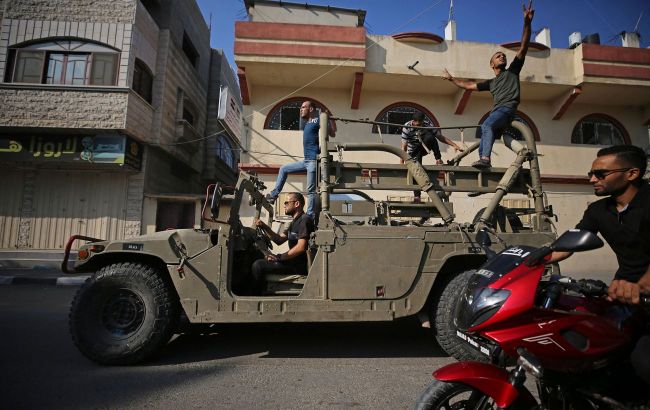 Photo: Iran helped HAMAS plan attack on Israel (Getty Images)
Representatives of Iranian intelligence assisted Hamas militants in planning an attack on Israel and gave permission for its execution during a meeting in Beirut at the beginning of October, reports the Wall Street Journal.
According to several sources, the Iranian Islamic Revolutionary Guard Corps (IRGC) worked on developing a plan for a series of air, ground, and sea invasions with Hamas since August.
Details of the operation were refined during several meetings in Beirut, attended by IRGC militants and representatives of four Iran-backed militant groups, including Hamas and Hezbollah.
U.S. officials have stated that they have not yet found evidence of Tehran's involvement in the invasion. However, a European government official and an advisor to the Syrian government confirmed Iran's involvement in preparing for the attack.
Iran's direct involvement would bring the longstanding conflict between Tehran and Israel out of the shadows, raising the risk of a broader conflict in the Middle East. The broader IRGC plan is to create a threat to Israel from multiple directions.
According to sources, Iran has put other regional conflicts, including its confrontation with Saudi Arabia in Yemen, on hold to allocate resources from the IRGC for coordinating, funding, and arming Hamas and Hezbollah.
Hamas' invasion of Israel
On October 7, Hamas terrorists infiltrated Israeli territory from the Gaza Strip, capturing several populated areas. By evening, Israeli forces had regained control of most of the territory and launched strikes in response to military targets and Hamas headquarters.
Israel soon declared a state of war and initiated the counterterrorism operation Iron Swords.
Due to the Hamas attack in Israel, at least 700 people have been killed.