iPhone 16 Ultra: What's known about Apple's new creation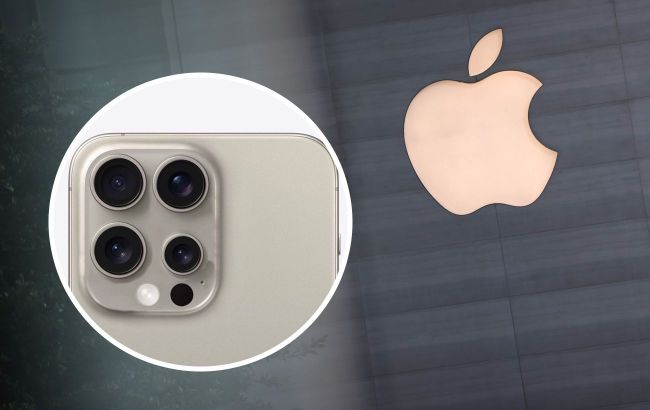 The first rumors about the iPhone 16 Ultra (Collage: Styler)
Immediately after the release of the iPhone 15, rumors began circulating on the internet about the upcoming Pro models, which are set to be released next year. These flagship Apple devices will undergo several significant changes, according to Yahoo Finance.
Rumors confirm that Apple may release an exceptionally premium model of its iPhone lineup, the iPhone 16 Ultra, possibly in 2024. This smartphone is expected to come equipped with advanced features and command a higher price category compared to the existing iPhone Pro models.
According to Mark Gurman from Bloomberg, who had previously predicted the presence of an Ultra model in 2022, Apple may introduce this premium iPhone version in 2024, following the release of the Apple Watch Ultra. Despite rumors about the iPhone 15 Ultra, this model was not unveiled this year.
The concept of the iPhone 16 Ultra (Photo: 4RMD)
It is expected that the release date of the iPhone 16 Ultra will follow Apple's standard fall product release schedule, possibly in September 2024. However, considering that Apple has previously released new iPhone SE models in the spring, there is a possibility that the release could happen earlier.
Regarding the pricing strategy for the iPhone 16 Ultra, there is currently no precise information available. However, given the price increase of the iPhone 15 Pro Max compared to the previous model, it is likely that the Ultra model will also come with a higher price tag. If Apple continues a similar pricing strategy as with the Apple Watch Ultra, the cost of the iPhone 16 Ultra could start at $1,399, making it more expensive than the iPhone 15 Pro but still cheaper than some flagship phone models from Samsung and Google.
In terms of design, the most prominent rumors revolve around a larger display for the iPhone 16 Ultra, possibly reaching a size of 6.9 inches, making it the largest screen among all iPhones. There are also discussions about brighter displays and the potential use of semiconductor-based buttons for durability and design robustness.
The Concept of iPhone 16 Ultra (Photo: 4RMD)
There are also expectations of camera upgrades in the iPhone 16 Ultra. Rumors suggest the use of a periscope telephoto lens similar to the one in the iPhone 15 Pro Max, which would provide an increase in optical zoom capabilities. Additionally, a larger sensor for the main camera is possible to capture more light and compete with the 10x optical zoom of the Samsung Galaxy S23 Ultra.
Possible look of the front and rear cameras (Photo: Twitter/MajinBuOfficial)