International Ice Hockey Federation included Russia in 2026 Olympic Games: But important nuance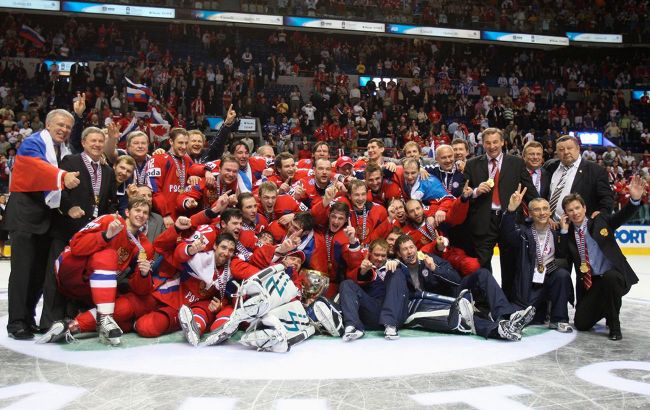 The Russian national hockey team is in its second year of sports isolation (Photo: Getty Images)
The International Ice Hockey Federation (IIHF) has released the preliminary group composition for the 2026 Olympics in Milan, Italy. Places for the Russian and Belarusian teams have been included in the list of participants for the Games, according to the official IIHF website.
Hockey officials have provisionally included the Belarusian and Russian teams in the list of participants for the 2026 Games. Both teams will go to the Olympics if they receive approval from the IIHF.
The Russian national team is placed in Group C, where its opponents could be the USA and two winners from the qualification rounds. Meanwhile, the Belarusian team is included in Group D along with Slovakia and Kazakhstan. The teams of the aggressor country and its ally currently have a theoretical seeding position if a decision is approved regarding their return to tournaments under the auspices of the IIHF.
After the full-scale Russian invasion of Ukraine with the support of the Belarusian regime, the International Ice Hockey Federation banned clubs and national teams from both countries from competing on the international stage. To avoid speculation, the IIHF cited security policy rather than Western sanctions.
The Winter Olympics will occur in February 2026 in Milan and Cortina d'Ampezzo. The hockey matches will be hosted by two Milanese arenas – "Fiera Milano" and "PalaItalia." The Finnish national team won the Olympic gold in Beijing in 2022.