International Fund for Ukraine provides $156 mln in aid to the military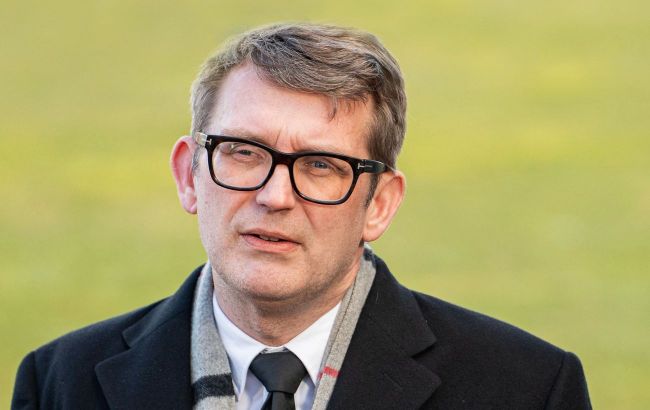 Denmark's Minister of Defense, Troels Lund Poulsen (Getty Images)
The International Fund for Ukraine (IFU) has delivered another aid package for a total amount of 1.1 billion Danish kroner ($156.5 million), according to Denmark's Minister of Defense, Troels Lund Poulsen.
Along with other countries supporting the IFU, established after a donor conference in Copenhagen in 2022, Denmark has decided to provide military assistance to Ukraine.
This aid will contribute to the support of Ukrainian defense equipment and its mobility on the front lines, as well as resources for demining and tank transportation.
"To combat Russia, it is crucial that we continue to make both military contributions and other assistance. Ukraine needs both ammunition and support in maintaining equipment worn down by the prolonged war. That's why I am pleased that, along with other countries within the IFU, we can help Ukrainians, in particular, providing equipment for servicing weaponry on the battlefield," said Defense Minister.
What exactly is included in the aid package for Ukraine
The total donation includes the purchase of tools for breaking through Russian defense lines, including demining equipment, bridge and crossing equipment, as well as technical maintenance tools, spare parts, and other engineering resources.
Denmark supports this current donation along with other IFU board member countries, including the United Kingdom, Norway, the Netherlands, and Sweden, as well as Lithuania and Iceland.
"No single country could separately accomplish the enormous and important task of providing the military support that Ukraine needs. That's why Denmark participates in a range of international cooperation projects in which IFU plays a significant role," added Poulsen.
Assistance from Denmark
Poulsen earlier announced the possibility of sending F-16 fighters to Ukraine in the first quarter of the next year.
The United States and Denmark will also help Ukraine reduce its vulnerability and strengthen cybersecurity.
Denmark will also donate over $14 million to an EU program for purchasing ammunition for Ukrainian military personnel.