'Interethnic' clash occurred, over 20 occupant casualties in Zaporizhzhia region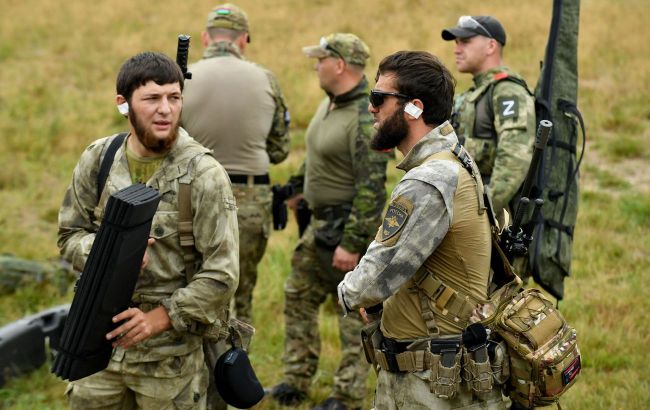 Photo: Kadyrov mercenaries (Getty Images)
Following Mariupol, an "interethnic" clash also occurred in Mikhaylivka, Zaporizhzhia region. More than 20 occupiers were killed as a result of the shootout, informs Ukraine's Deputy Minister of Defense, Hanna Maliar.
As Maliar notes, interethnic and interethnic conflicts are thriving not only in Russia but also in temporarily occupied territories.
"In the settlement of Mikhaylivka, during the filming of a Russian propaganda story about a high-ranking official from the Kadyrov mercenaries, military personnel from Dagestan expressed dissatisfaction, which escalated into a clash," writes the Deputy Minister of Defense.
As a result of the conflict, Maliar notes, 20 occupiers were killed, including approximately 40 who suffered gunshot wounds.
Clash in Mariupol
Yesterday, August 19, as reported by the advisor to the mayor of Mariupol, Petro Andryushchenko, there was also a conflict among the occupiers that escalated into a shootout. The reason was that the occupational command stopped a Chechen whose car was loaded with weapons without any documents.
During the conflict, there was a shootout, but unfortunately, the enemy did not suffer any losses that evening.