Inflation slows sharply in Ukraine: July price changes revealed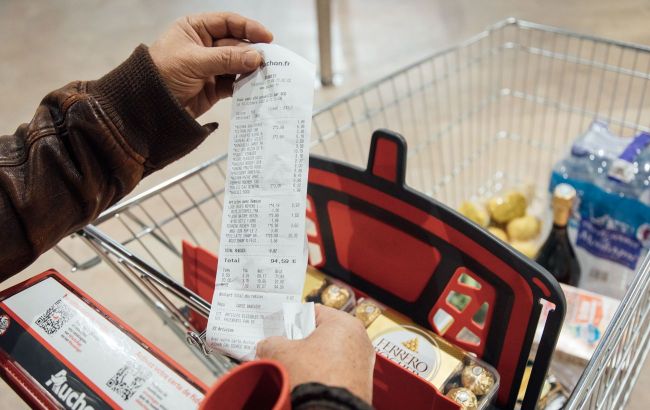 Inflation slows sharply in Ukraine: July price changes revealed (Getty Images)
Consumer prices in Ukraine increased by 11.3% in July 2023 compared to July of the previous year, showing a slowdown from the previous month's annual inflation rate of 12.8%, according to the State Statistics Service of Ukraine.
According to the agency's figures, prices fell by 0.6% in July (following an increase of 0.8% in June, 0.5% in May, 0.2% in April, 1.5% in March, 0.7% in February, and 0.8% in January). Over the course of the year, prices have risen by 4.0%.
Prices for goods and services:
Food products have become 12.8% more expensive over the year. The steepest increases were observed in the prices of eggs, which rose by 56.4%, and fruits, which increased by 25.1%.
Alcoholic drinks and tobacco products saw a 12.5% increase, while clothing and footwear prices decreased by 0.9%.
Housing, water, electricity, gas, and other fuels saw a rise of 14.7% in prices, with electricity alone experiencing a staggering increase of 69.7%.
Home furnishings and household equipment became 12.7% more expensive, healthcare costs increased by 13.7%, transportation saw a 1.9% rise, communication prices increased by 7.4%, leisure, and cultural activities became 7.3% more expensive, education costs rose by 9.9%, and restaurant and hotel prices surged by 18.5%. Various other goods and services also increased by 15.7%.
Inflation slowdown
The National Bank of Ukraine (NBU) predicts a significant slowdown in inflation, projecting it to reach only 10.6% by the end of 2023. However, prices for food products are expected to rise more rapidly leading up to next year's summer harvest.
The NBU anticipates that limited supplies of vegetables and fruits from southern regions will keep the inflation of raw food products above 10% until the next harvest.
Following the expected reduction in security risks (mid-2024), food inflation is expected to slow down due to the recovery of production in war-affected areas and increased harvests in other regions. An important factor will also be the anticipated decrease in global food and energy prices, according to NBU forecasts.
With the introduction of new produce to the market in 2024, inflation of raw food products is expected to decrease to a more stable level. By 2025, it is forecasted to drop to around 3%, assuming no new supply shocks. The return of migrants and a revival in consumer demand will be the main factors preventing a more substantial decrease in the inflation of raw food products.
According to State Statistics Service data, annual inflation in Ukraine slowed down to 12.8% in June, marking the lowest level since the beginning of the war.
The NBU has significantly improved its inflation forecast. It now expects consumer price growth to reach 10.6% by the end of 2023. In April, the NBU anticipated an inflation rate of 14.8%.