In Russian Volgograd fire broke out at radiator manufacturing plant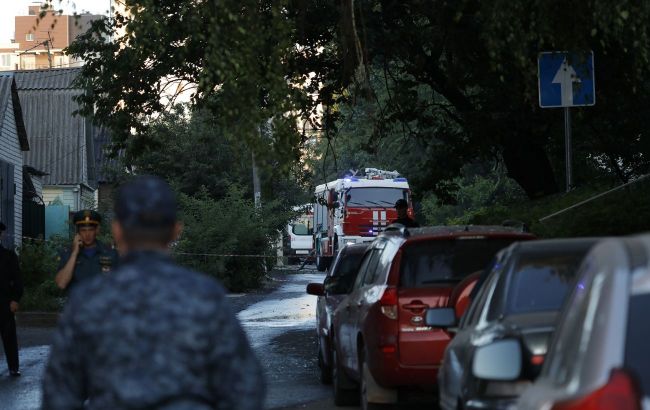 Fire broke out at a radiator factory in Volgograd, Russia (Photo: Getty Images)
In the Russian city of Volgograd, yesterday, November 16, a fire occurred at one of the plants in the Krasnoarmeysky district, which produces radiators, according to the Russian local publication V1.
The rescuers reported that a fire broke out at one of the industrial enterprises in the Krasnoarmeysky district. The notification of the fire came at 15:56 Kyiv time.
"According to preliminary information, the fire occurred at the Forte Prom GmbH plant - a full-cycle enterprise for producing aluminum and bimetallic heating radiators," the publication writes.
It is noted that last October, there was an explosion of aluminum powder at the mentioned plant, resulting in one fatality and two others injured.
According to sources from emergency services cited by the publication, as a result of yesterday's explosion, two more people were injured. They were hospitalized.
Eyewitnesses claim a bright flash before the explosion at the plant.
Fires in Russia
Russia has seen many fires in recent months, often occurring in Moscow and other regions. Fires have become more frequent in ports, military facilities, factories, etc.
In particular, yesterday, November 16, an intense fire occurred on the territory of a military unit in the Volgograd region, 2 kilometers from the settlement of Kotluban. Eyewitnesses also claimed sounds of explosions. As Volgograd region governor Andrey Bocharov reported, supposedly, no one was injured due to the incident.