Impact of Prigozhin's rebellion attempt on Russian troops in Ukraine: ISW response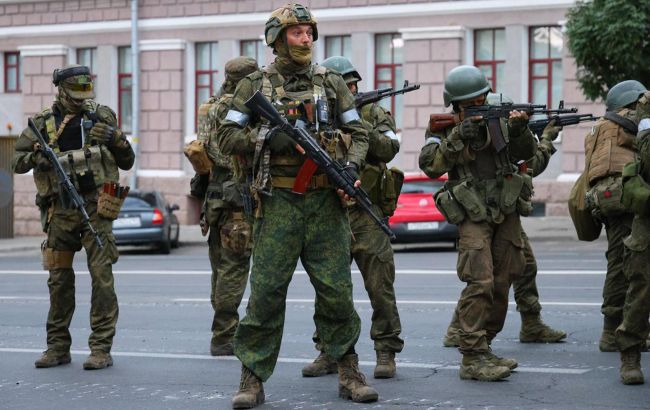 Photo: The Wagner PMC's rebellion (Getty Images)
The attempted rebellion of the Wagner private military company militants on June 23-24 most likely did not affect the ability of Russian forces to conduct tactical-level operations in Ukraine, according to the ISW report.
Ukrainian and Russian sources state that combat operations usually continued along the entire front line, with the occupiers also attempting a series of ground attacks in the Bakhmut area.
However, ISW experts note that specific Russian sources used the armed uprising to justify future Russian failures in Ukraine and any advances made by Ukrainian forces in the southern and eastern sectors.
Key ISW conclusions:
Ukrainian forces continued counteroffensive operations on at least three sectors of the front.
Ukrainian Main Military Intelligence Directorate (GUR) Head Kyrylo Budanov warned on June 23 that Russia has finished preparations for an attack on the Zaporizhzhia nuclear power plant.
A Russian sabotage and reconnaissance group attempted to cross the international border into the Sumy region.
Russian forces continued limited ground attacks near Svatove, Bakhmut, and along the Avdiivka-Donetsk City line.
Russian and Ukrainian forces conducted limited ground attacks in the western Donetsk and the western Zaporizhia region.
Russian sources claimed that Ukrainian forces maintain positions near the Antonivskyi bridge in the Kherson region.
Russian occupation authorities continue to weaponize policy regarding children to consolidate social and administrative control of occupied areas.
The Prigozhin rebellion in Russia
On Friday, June 23, fighters from the Wagner PMC announced that they were marching to Moscow to "deal with lawlessness." However, on the evening of June 24, the leader of the militants, Yevgeny Prigozhin, unexpectedly decided to abandon his rebellion and the march to Moscow.
Later, during his "campaign", Prigozhin insisted on "top officials" participating in the negotiations.