IL-76 crashed in Mali - Might connected to Wagner PMC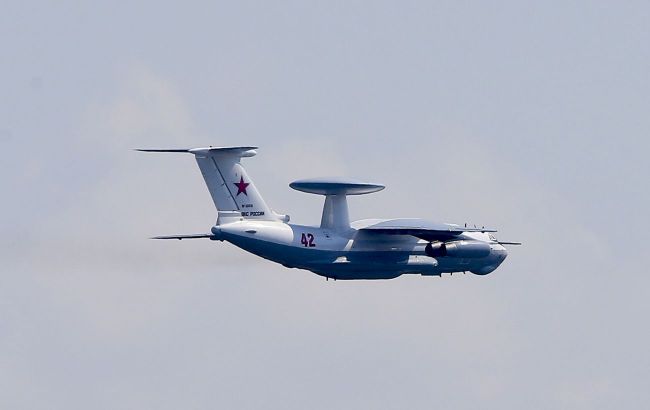 IL-76, possibly connected to Wagner, crashed in Mali (Photo: Getty Images)
In the Mali airport of Gao, a military transport plane Il-76 crashed during landing, and it may be connected to the Russian private military company "Wagner," according to Malijet and RTVI.
Local outlet Malijet published photos of the crash. According to their reports, the aircraft registered under TZ98 crashed during landing at around 10 AM local time. Journalists speculate that a malfunctioning fuel tank might have caused the crash.
Journalist Serge Daniel wrote on social media X that the plane was transporting people and equipment, and explosions were heard at the crash site.
#Mali- Nord -Crash ( suite)
L'illouchine 76 immatriculé TZ98 et affrété qui a crashé ce 23/9/ à l'atterrissage sur l'aéroport de Gao transportait dotation et hommes. Différentes explosions auraient été entendues au niveau du réservoir de l'avion. Enquête en cours . pic.twitter.com/HX1uMg96gl

— Serge Daniel (@sergedanielinfo) September 23, 2023
Russian military correspondent Yuriy Kotenok initially stated that there were "suspicions" that the aircraft was somehow related to the PMC "Wagner" but later mentioned that the information was allegedly not confirmed.
Another Russian Telegram channel, Grey Zone, claimed that no "Wagnerites" were on board, and local forces purportedly used the aircraft to transport "cargo of various purposes."
"Wagner" in Africa
PMC "Wagner" has been active in Africa for many years, often operating in unstable regions, pursuing its own interests and sometimes those of its clients. Mali hosts one of the largest contingents of mercenaries in the region.
In January of this year, over the past year, the "Wagner" PMC mercenaries significantly expanded their activities in the Central African Republic, where the revenue from mining valuable minerals could increase to almost $1 billion. The group will likely use these funds to acquire new weapons.
They also played a role in the coup in Niger. The military junta that ousted the president turned to mercenaries for assistance, and U.S. Secretary of State Anthony Blinken stated that "Wagner" would likely try to exploit the instability in the country for its interests.
However, following the presumed death of the "Wagner" leader Yevgeny Prigozhin, the Russian Ministry of Defense issued an ultimatum to some mercenaries. They were told to leave the country or join the Russian army. Analysts from ISW suggest that Iran could take advantage of this situation and occupy the mercenaries' positions.