If Russia isn't defeated, another attack looms: Polish President states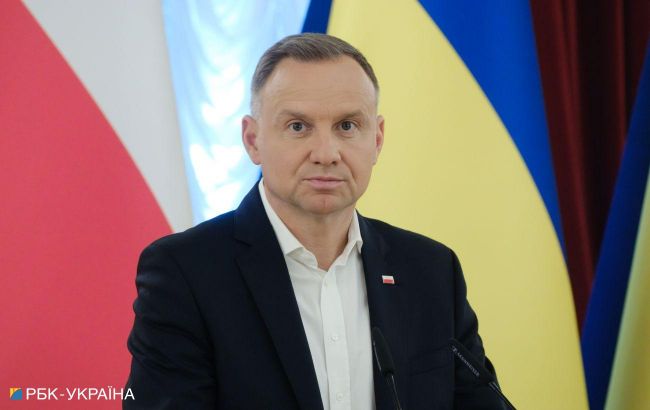 President of Poland Andrzej Duda and President of Ukraine Volodymyr Zelenskyy (Photo: Vitalii Nosach, RBС-Ukraine)
Ukraine is a place where Poland's security fate is at stake. Therefore, if Russia is not defeated, it will attack again, says the President of Poland, Andrzej Duda.
"Support for Ukraine is evident. I assume that the Polish government, regardless of its political affiliation, will continue this policy, implemented entirely in Polish and European interests," the statement reads.
Journalists asked Duda whether Eastern NATO countries should increase support for Ukraine to enable it to continue effectively defending itself.
"Ukraine is a place where the fate of Poland's security is at stake," emphasized the President of Poland.
He also reminded that Poland had already sent over 300 tanks, more than 100 armored vehicles, hundreds of thousands of weapons and ammunition, as well as an uncountable amount of body armor, helmets, and gear to Ukraine.
Russia might reignite the war
Recent reports from German analysts suggest that Russian dictator Vladimir Putin might take up to six years to rebuild the army and attack NATO.
Additionally, in early October, Ukrainian President Volodymyr Zelenskyy stated that allowing the "freezing" of Russia's war against Ukraine would be unacceptable; otherwise, the aggressor country could restore its military potential by 2028 and attempt attacks on other countries.