Iconic writer Milan Kundera passes away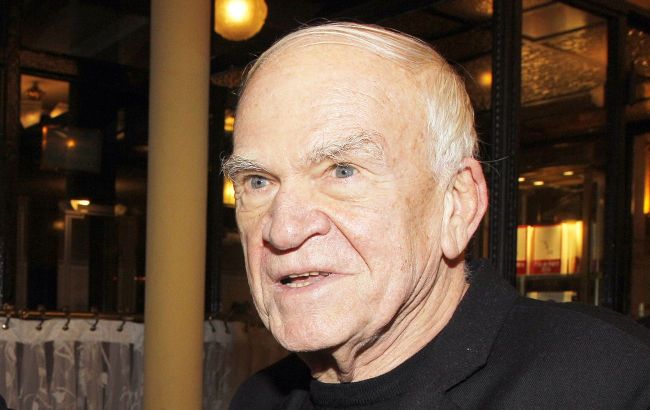 Milan Kundera, who passed away at the age of 94 (Photo: Getty Images)
Biography of Milan Kundera
Milan Kundera was born in 1929 in the Czech city of Brno. His father, Ludvík Kundera, was a pianist, musicologist, and music educator, as well as the rector of JAMU. It is undoubtedly because of his father that young Milan learned to play the piano, and music held a significant place not only in his life but also in his creativity. His cousin was the poet and translator Ludvík Kundera.
He published his first book in 1953. In 1971, his novel "Farewell Waltz" was released, translated into many languages.
In the 1970s, Kundera emigrated from Czechoslovakia to France. In 1982, French President François Mitterrand granted him French citizenship. In 2019, he regained Czech citizenship. It did not affect the fact that he wrote his novels in French from the 1980s onwards.
Milan Kundera Passes Away (Photo: flickr сom Milan_Kundera)
In 1984, one of his most famous novels, "The Unbearable Lightness of Being," was published in French.
In 1990, another philosophical novel, "Immortality," was published, along with short novels written in French, such as "Slowness" (1993), "Identity" (1998), and "Ignorance" (2000).
Several films have been made based on Kundera's books, and several plays have been staged. His works have received numerous literary awards, including the Jerusalem Prize, the State Prize of Austria and the Czech Republic, and the Ovidius Prize.
Interestingly, since 1980, Kundera has refused any interviews. In his final years, he lived in Paris and rarely left his home.