IAEA chief visits occupied Zaporizhzhia nuclear power plant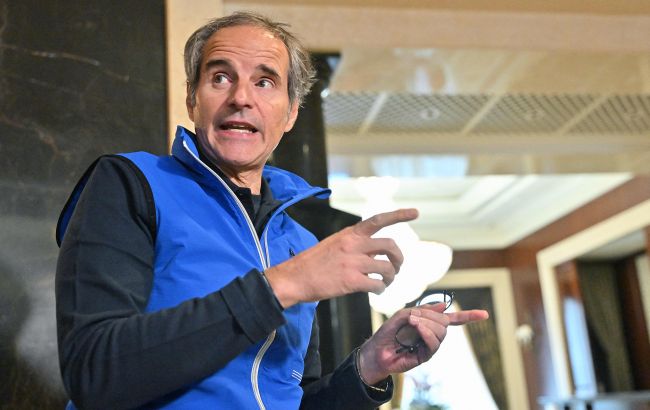 IAEA Director General Rafael Grossi
The Director General of the IAEA, Rafael Grossi, arrived at the Zaporizhzhia Nuclear Power Plant on Thursday, June 15. This marks his third visit to the station, which is currently under Russian occupation, according to "Energoatom" (State Enterprise National Nuclear Energy Generating Company operating all nuclear power plants in Ukraine - ed.).​​​
Grossi's visit to the Zaporizhzhia NPP was originally scheduled earlier but was postponed due to security concerns.
The IAEA Director General has already visited the occupied Zaporizhzhia NPP three times. His first visit took place in September of last year, followed by a second one in March 2023.
Situation at the Zaporizhzhia NPP

The Russian army seized the Zaporizhzhia NPP in the early weeks of the full-scale invasion of Ukraine. The Russian forces have deployed military equipment at the station, mined the area, and repeatedly shelled it. They have been terrorizing the personnel of the Zaporizhzhia NPP and the residents of the city of Enerhodar.
Following the blow up of the Kakhovka Hydroelectric Power Plant by the Russians, there is now a threat to the cooling of the reactors at the Zaporizhzhia NPP, as they rely on water from the Kakhovka reservoir.
In September, the IAEA established a permanent mission at the Zaporizhzhia NPP to monitor the situation at Europe's largest nuclear station.