Hungary to extend exemption from oil sanctions against Russia for a year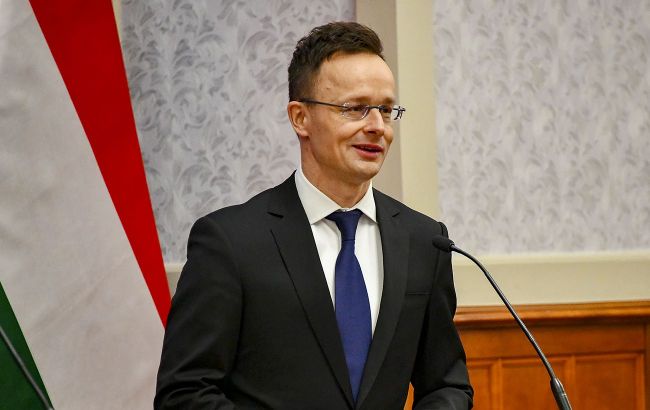 Photo: Hungary's Minister of Foreign Affairs, Péter Szijjártó (Department of State)
Hungary's Minister of Foreign Affairs, Péter Szijjártó, has announced that Hungary will seek an extension of sanctions relief against Russia from the European Union for another year. The current sanctions exemption allows the MOL-owned company Slovnaft to export refined oil products from Russian crude to the Czech Republic, according to Reuters.
Szijjártó made the statement after a meeting with the Minister of Foreign Affairs of Slovakia, stating that the Hungarian energy group MOL requires an additional year to complete its investments in the Slovakian oil refinery Slovnaft, allowing the transition to non-Russian oil.
"To carry these investments through one more year is needed, therefore we ask the EU to extend by one year the exemption from sanctions that allows MOL and Slovnaft, which is part of the group, to export products refined from Russian oil to the Czech Republic," Szijjártó said.
MOL owns refineries in Hungary and Slovakia, which do not have direct access to the sea and receive oil from the southern branch of the "Druzhba" pipeline.
Slovakia receives almost all of its crude oil from Russia via the "Druzhba" pipeline but plans to reduce this share this year.
MOL group
In April, MOL CEO Zsolt Hernádi informed Reuters that MOL intends to partially finance technological investments worth $500-700 million necessary for diversifying its refineries by abandoning Urals-grade oil in favor of EU funds.
"We would like to have the freedom to decide at the end of 2025 when, how much, and which oil we want to send to which refinery... by the end of 2025, the beginning of 2026," Hernádi said.
According to him, last year, only about 5% of the oil consumed by Slovnaft came from non-Russian companies, but by the end of 2023, this share will increase to approximately 30-35%, or 2 million tons.
In December, Slovakia obtained an exemption from European Union sanctions on Russian oil, allowing it to continue exporting oil products, including diesel fuel, to Ukraine, which is facing an energy crisis.