Hungary claims it not involved in Ukrainian POWs transferring from Russia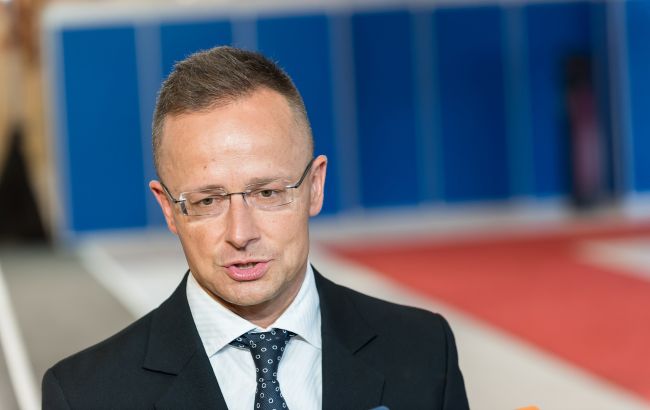 Minister for Foreign Affairs and Trade of Hungary Peter Szijjarto (GettyImages)
Minister for Foreign Affairs and Trade of Hungary Peter Szijjarto said that the Hungarian government allegedly was not involved in the transportation of 11 Ukrainian prisoners of war (POW) from Russia, as Index reports.
During his speech at the Parliamentary Assembly of the Council of Europe, Szijjarto said that the transportation of Ukrainian POWs from Russia is "good news because they are now free."
The minister added that prisoners transferring to Hungary took place after "consultations between religious and church organizations, where the Hungarian state was absolutely not involved."
"Based on this agreement, these people were released, and they are free to move within Hungary. They can do whatever they want, including contacting the Ukrainian authorities if they wish. I can guarantee you that," he said.
Update
Zoltán Kovács, Hungary's State Secretary for International Communication, told CNN that the POWs had been "freed in Russia" after the cooperation between the Russian Orthodox Church and the Hungarian Charity Service of the Order of Malta and "were able to declare, out of their own free will, that they wished to come to Hungary." Kovács said that most of the soldiers also had Hungarian citizenship, and the rest had, "received refugee status in Hungary."
He denied that the Hungarian government didn't allow Ukrainian diplomats to access them. According to him, "the Hungarian government is not following or monitoring their movements any further."
Russia handed over Ukrainian prisoners to Hungary
On June 8, RBC-Ukraine sources said that the Russian Orthodox Church intended to transfer 11 Ukrainian POWs to Hungary. However, this decision was not coordinated with Ukraine. On June 9, Hungary confirmed the transfer of the Ukrainian prisoners from Russia. Later, the Hungarian ambassador was summoned to the Ministry of Foreign Affairs of Ukraine regarding this incident.
Ukrainian diplomats still have no access to the soldiers in Hungary. According to the Ministry of Foreign Affairs, they may be held in isolation without access to open sources of information. Therefore, the ministry demands that a consul be allowed to visit the Ukrainians so that he can assess their condition and provide consular assistance.