Hungarian President calls on Zelenskyy to sit down at negotiating table with Russia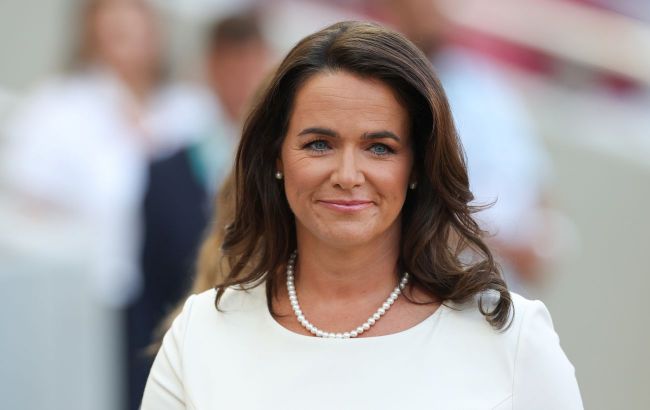 Hungary's President Katalin Novak arrived on a working visit to Ukraine on August 22 (Photo: GettyImagеs)
Hungarian President Katalin Novak has revealed that she urged Ukrainian President Volodymyr Zelenskyy to sit down for negotiations with Russia in an interview with the Hungarian news agency Index.
According to her, Hungary condemns Russia's invasion of Ukraine and understands Zelensky's desire to protect Ukrainians. She stated, "This war has been going on for a year and a half, and I don't see any military solution that would lead to lasting peace in the long term. Therefore, we need to sit down for negotiations! I expressed this firm opinion to Zelenskyy both publicly and privately."
Novak mentioned that Hungary would be willing to be present in any process that could bring Ukraine closer to peace. If negotiations take place, she intends to participate in them.
Hungary's position
Hungary's Prime Minister Viktor Orban has taken an openly pro-Russian stance in the situation involving the Kremlin's aggression against Ukraine. He often makes statements that discredit Ukraine.
Hungary's Minister of Foreign Affairs, Szijjarto, called for the resignation of EU leaders who advocated for sanctions against Russia.
Since the beginning of the full-scale war, Hungary has not provided military assistance to Ukraine and has also blocked EU sanctions against Russia. Additionally, Budapest continues to trade with Russia and representatives of the Hungarian government visit Moscow.
In July, the European Union extended sanctions against Russia but excluded three individuals at Hungary's request.