Hungarian PM: Minorities issue in Ukraine, life better under USSR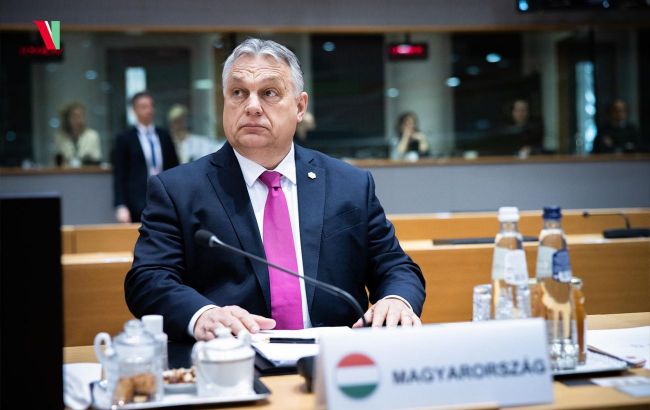 Photo: Hungarian Prime Minister Viktor Orban (facebook.com/orbanviktor)
Prime Minister of Hungary Viktor Orban has once again expressed concern over the rights of Hungarians in Ukraine, claiming that the situation was allegedly better during the Soviet era, writes RTL.hu.
Hungarians in Zakarpattia
It is reported that Orban said that during the Permanent Conference of Hungary speaking about the situation of Hungarians abroad. Hungarian leader claims that the worst situation is currently faced by Hungarians in the Ukrainian region of Zakarpattia. According to him, Kyiv is taking a path that Budapest cannot support.
"I am not exaggerating when I say that the situation with the Hungarian language and education was better during the Soviet Union than it is now under the Ukrainian state," said Orban.
He stated that Budapest would provide all assistance to Hungarians in Zakarpattia because Ukraine "continues to punish Zakarpattians."
War without a "purpose"
The pro-Russian prime minister criticized Ukraine, claiming that it clearly "has not defined its military goal." According to him, this is the reason it is challenging to provide assistance to Kyiv.
"The Hungarian Prime Minister stated that at the recent EU meeting, he proposed developing a 'Plan B' for Ukraine, which would be better than continuing the 'current hopeless situation,' in which thousands are dying in a 'Christian civil war," says the article.
Issue of national minorities in Ukraine
Earlier, Hungary's Minister of Foreign Affairs, Peter Szijjarto, stated that Hungary would not support Ukraine's Eurointegration until Kyiv resolves the "problem of the rights of national minorities in Zakarpattia."
Relations between the two countries became strained in 2017 when the Verkhovna Rada adopted an education law stating that the language of instruction in educational institutions is the state language but according to the curriculum, one or more subjects may be taught in two or more languages.
Hungary, in turn, criticized the aforementioned law, claiming that it allegedly "restricts the rights of national minorities."