Humane AI Pin: Wearable gadget likely to replace smartphone released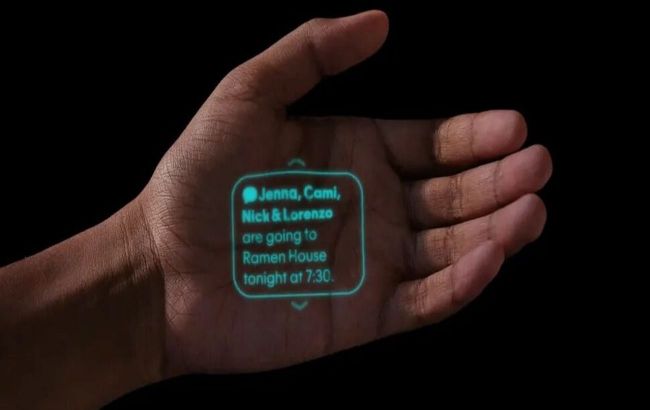 Device does a lot of smartphone things, but it looks nothing like one (Photo: Humane)
The young company Humane AI has introduced an interesting development called Humane AI Pin, writes The Verge.
This small gadget easily attaches to clothing and collects data using its built-in camera.
The device consists of two main components: a square casing and a battery pack that can be easily attached to clothing or other surfaces using magnets. It operates on a Snapdragon processor, although the specific model is not disclosed.
AI Pin does not have a display and is controlled solely by voice. However, it includes a speaker, camera, depth sensors, and motion sensors.
Additionally, the casing incorporates a mini-projector capable of displaying information on external surfaces, including the palm of the hand. Interaction is also possible through a touch panel. Some functions are activated by touch, such as turning on audio and video recording.
AI Pin (Photo: Humane)
The main purpose of the device is to connect to artificial intelligence through the AI Mic software. Access to ChatGPT is one of its main functions.
The Cosmos operating system automatically sends user requests to the necessary tools rather than loading and managing programs. The device provides access to standard neural network functions, such as writing messages in the owner's style, analyzing nutritional value from a photo, and more.
Gadget is attachable to clothing (Photo: Humane)
AI Pin is advertised as a fully autonomous device that does not require synchronization with a smartphone. The device's cost is $700, with an additional monthly subscription of $24, which includes a T-Mobile network phone number, cloud storage, and unlimited access to artificial intelligence.
Recall that former Google engineers introduced a robotic vacuum that is quite unlike others.
Also, you can read about how ChatGPT developers conducted a presentation in the style of Apple.