How to treat hypertension without pills: 6 simple tips from doctor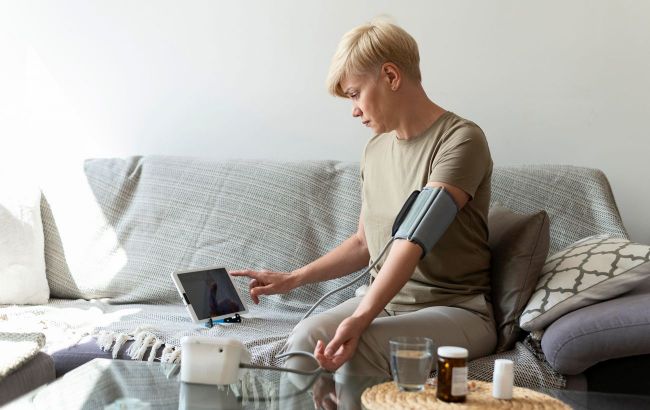 Photo: How to lower blood pressure (freepik.com)
Arterial hypertension poses a serious threat to health, says family doctor Mykhailo Tsiurak.
In fact, a high percentage of the adult population has elevated blood pressure.
The consequences of untreated hypertension can include:
heart attacks

strokes

chronic kidney disease

atrial fibrillation

heart failure
The primary treatment strategy for hypertension involves regularly taking blood pressure medication.
If you are at the onset of hypertension and your blood pressure does not rise above 160/90, lowering it can be achieved through lifestyle changes, including:
Reducing excess weight and maintaining proper body weight. Waist circumference should be less than 80 cm in women, less than 94 cm in men, and a body mass index (BMI) less than 25 kg/m² (to calculate, divide your weight by your height squared or use an online calculator).

Mediterranean diet. This includes fruits, vegetables, legumes, poultry, fish, olive oil, limiting red meat, sugar, and alcohol.

Reducing sodium intake. Less than 5 grams of salt per day.

Limiting alcohol consumption. 20–30 grams of ethanol per day for men and 10-20 grams for women and individuals with low body weight.

Adequate physical activity. Regular aerobic exercises (outdoors), such as a brisk 30-45 minute walk daily.

Quit smoking.
"If you firmly decide to implement these six points in your life, be assured that your blood pressure will definitely decrease," emphasized the doctor.