How to receive Ukrainian pension or financial aid abroad: Ukrainian postal service explains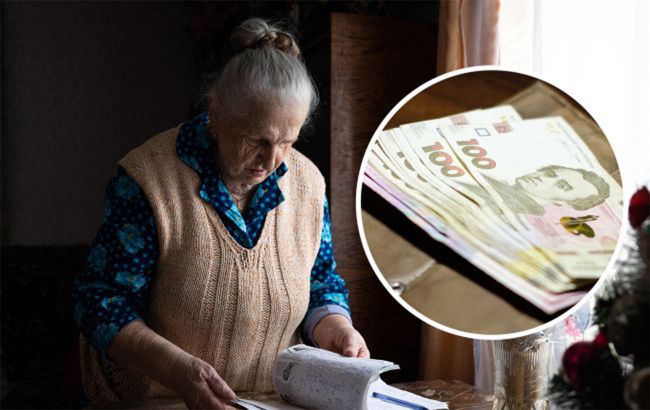 How to receive Ukrainian pension or financial aid abroad (Collage: RBC-Ukraine, Styler)
Ukrainians residing abroad can receive their pensions or financial assistance in Ukrainian hryvnias. Currently, this service is available only to refugees in Poland, with plans to expand it to other countries in the future. This information was provided by Ukrposhta (Ukrainian postal service).

How to receive payments abroad Ukrainians who received pensions or financial assistance at Ukrainian post offices but had to leave due to Russia's aggression to Poland can utilize regular services at their temporary location.
To receive the funds, the recipient needs to apply the payment of the accrued amount:
Electronically on the Ukrposhta website.
In paper format, send it to the address: "Ukrposhta," Khreshchatyk Street, 22, Kyiv, 01001, Ukraine. Don't forget to include the note "pension transfer" on the envelope.
Note! If the last pension or financial assistance payment was made over six months ago, the recipient must contact the Pension Fund of Ukraine to renew the payment.
The international postal transfer will be delivered to the recipient in the month following the month in which the application was sent to the address of the temporary stay. For example, if you sent it in August, the recipient will receive the transfer in September.
To receive the transfer, it is necessary to have a document that verifies identity.
Payments in Poland will be made in Polish zlotys.
For additional inquiries, you can call +380 44 323 14 46. This number is available for calls from within Ukraine and from abroad.
How to transfer a pension to Poland
You must submit documents through the Social Insurance Institution of Poland (ZUS) to transfer your Ukrainian pension to Poland.
You can contact the Polish ZUS at your residence, providing the necessary documents. The local ZUS office should fill out the required forms and copies of documents and send them to the Pension Fund in Ukraine.
The Pension Fund of Ukraine will review the application and decide on the pension transfer. Ukrainians will be notified of the response through ZUS.
The following documents are needed for the pension transfer:
Passport of the citizen of Ukraine.
Certificate of assignment of PESEL number.
Taxpayer identification number.
Pension certificate.
A certificate with bank account details of the financial institution where the payments will be received.
If your transfer is approved, pension payments will be transferred quarterly to a bank account opened in a Polish financial institution.
If you were receiving your pension at a post office in Ukraine before leaving, apply to change the method of funds delivery and open a pension account in a Ukrainian bank. This will allow you to receive your pension even abroad and simplify the transfer process if such a need arises.