How much Poland spent on Ukrainian refugee treatment: minimal usage of healthcare funds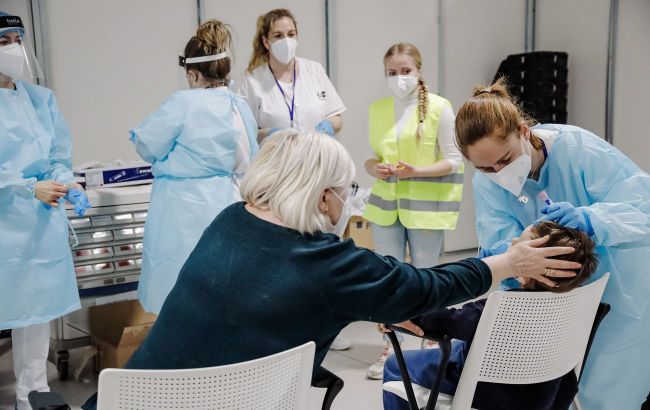 Photo: Medical examination of children from Ukraine in Poland (Getty Images)
Since the beginning of the war in 2022, the Polish government has spent 582 million zloty (5.2 billion hryvnias) on treating Ukrainian refugees. However, the country's Ministry of Health and the National Health Fund (NFZ) allocated 2 billion zloty for these purposes.
Ukrainians visit doctors much less frequently compared to Poles, reported by vpolshchi.pl.
Ukrainian refugees, entitled to free medical services in state healthcare facilities, sought medical attention less often than Poles. Only 18% of Ukrainians with temporary protection visited a family doctor in a year, while among Poles, such patients accounted for 79%.
Only 3% of Ukrainian refugees visited hospitals, while among Poles, almost one in four did so. Only 6% of refugees from Ukraine were placed on specialist waiting lists, compared to 46% among Poles.
In a hospital in the border city of Przemyśl, 2,300 patients from Ukraine were admitted in a year. The institution assists 51,000 patients per year. Therefore, the number of Ukrainian refugees treated in this hospital did not exceed 5%.
The National Health Fund fully covers the treatment of Ukrainians. However, doctors face another problem – many patients from Ukraine often cannot explain their complaints due to a lack of knowledge of the Polish language, and the translation program does not help if a person does not speak pure Ukrainian or Russian.
According to the NFZ report, most patients seeking medical care were children under 18. Most refugees visited family doctors, and dental visits were among the most popular requests.