How many Ukrainian refugees in Poland plan to return home: UN research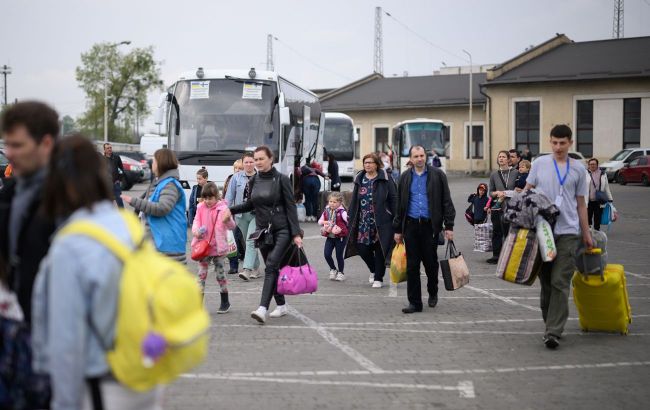 Ukrainians in Poland (Getty Images)
Every sixth refugee in Poland plans to return to Ukraine within 3 months. In total, 88% of Ukrainians who have found refuge in the neighboring country are planning to return, as UNHCR data shows.
The United Nations Refugee Agency has conducted research on the prospects and plans of Ukrainian refugees in Poland. The survey was conducted from April to May 2023.
According to the research results, 88% of refugees plan to return to Ukraine. The overall intentions of the respondents regarding their return to the homeland are as follows:
17% of respondents plan to return within the next 3 months,
71% of respondents hope to return one day,
8% of respondents have not decided,
only 4% of respondents have no hope of returning.
For 93% of the respondents, safety is an important factor for returning to Ukraine. Specifically, for 79% of them, the decision depends on the end of the war. The absence of problems with basic services such as education, healthcare, employment, electricity, and water influences the decision of 90%. For 52% of respondents, support for return and reintegration will be an important factor.
The survey showed that 37% of refugees already speak Polish. 51% are employed, and 63% live on their salary. 62% of refugees rent housing independently, 13% live in hotels or hostels, and 11% live with host families.