How many more tanks can Russia have: Expert's assessment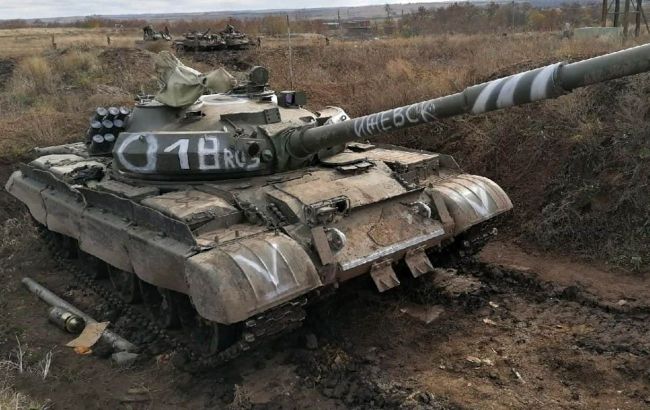 Russian army can receive about 70 tanks of all types per month (Photo: Getty Images)
As mentioned in the article, there is a significant misconception regarding how many tanks Russia still has in storage. The International Institute for Strategic Studies (IISS) indicated that as of the beginning of February 2022, Moscow had 10,000 tanks in storage, excluding the old T-55 and T-62 tanks. This year, the IISS states that Russia currently has around 2,000 tanks in operational condition. On hold, there may be a maximum of 5,000 tanks of all types, including T-55 and T-62.
The real question lies in how many of these tanks are operational and can move and fire, as opposed to being scrap metal. According to Russian norms, assembling one fully functional tank requires components from three others. This means that the 5,000 tanks in storage at the beginning of this year could indicate that Russians can assemble around 1,500 to 2,000 operational tanks in addition to what they currently have.
Some evidence suggests that the aggressor is already experiencing a shortage of operational tank equipment for active offensive actions. For example, in the Kupiansk direction, where the enemy has become more active, they have refrained from deploying tank units, even though they have them. Instead, infantry is mainly engaged in battles, which, according to the Kremlin's logic, is a less valuable resource. Tanks are used primarily to support combat operations and as armored artillery.
Finally, the Russians have the potential to produce new machines and restore old ones. The Economist reported that in 2022, Moscow restored around 45 demothballed tanks per month, and this year, they planned to increase production to 110 units. However, this target was not achieved.
Ivan Kyrychevskyi, an expert from the Defense Express Media & Consulting Company, says the Russians may be receiving up to 70 tanks of all types each month. This includes, firstly, 10-15 units of new T-90M Proryv tanks produced at the main tank factory in Russia, "Uralvagonzavod." Secondly, the repair and modernization of old T-72B and T-80BV tanks from storage, up to 50 units per month. Thirdly, the restoration of T-55 and T-62 tanks at the 103rd armored repair plant in Transbaikal, which amounts to about 10 machines per month.
In essence, the Russians are replenishing their tank equipment much slower than the Ukrainian Armed Forces are destroying them, which means that this resource for the enemy is depleting.
Equipment issues
Recall that according to the Oryx center, which registers only confirmed losses, since the start of the war in 2022, 2,082 Russian tanks have been destroyed, damaged, abandoned, or captured. Meanwhile, Ukraine's tank fleet has grown since the beginning of the invasion, while Russia's has reduced by half.
In this conflict, Russia has been using older equipment. Over 40% of the old Soviet tanks and armored personnel carriers were withdrawn from storage at the most extensive known base for conserved military equipment, "Vagzhanove," located in Buryatia, during the war.