Housing for internally displaced persons in Chernivtsi: details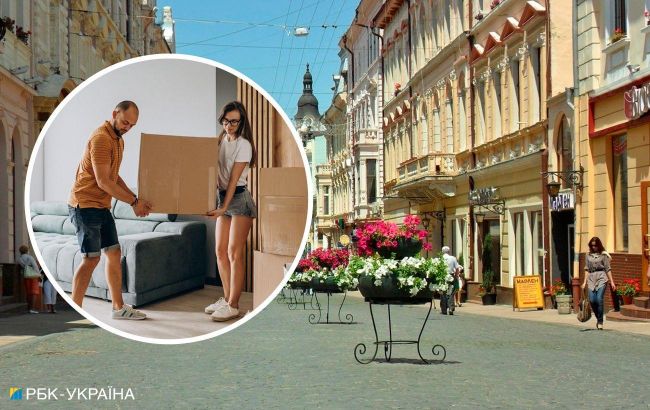 Housing for IDPs in Chernivtsi (Collage by RBC-Ukraine)
In Chernivtsi, they plan to build apartments for 615 internally displaced persons (IDPs). The project will be funded with a grant of 10.5 million euros from the European Union.
The house will be fully furnished with household appliances, announced by the Chernivtsi City Council.
The housing for the displaced persons in Chernivtsi will be built under the program "Housing for Internally Displaced Persons (IDPs) and the Reconstruction of Liberated Cities in Ukraine." It is planned to construct seven multi-story buildings up to 3 floors each on two adjacent plots on Bogdan Lepky Street. The construction work is scheduled to begin by the end of 2023.
The buildings are intended to be energy-efficient and accessible to people with mobility difficulties. The apartments will be finished, and necessary furniture and household appliances will be provided.
The expenses for the engineering networks, construction of bomb shelters, and territory improvement will be financed from the city budget.
The social housing will be provided exclusively to the displaced persons for the first five years, and later it will also be available to other vulnerable groups. Families of IDPs will be able to live in the apartments free of charge for at least one year. However, it will not be possible to privatize the flats in these buildings.
Additionally, with the EU funds, four multi-story buildings with 110 apartments will be built for internally displaced persons in Zhytomyr. The project aims to provide shelter for more than 400 people.