Horoscope for all zodiac signs for October 16-22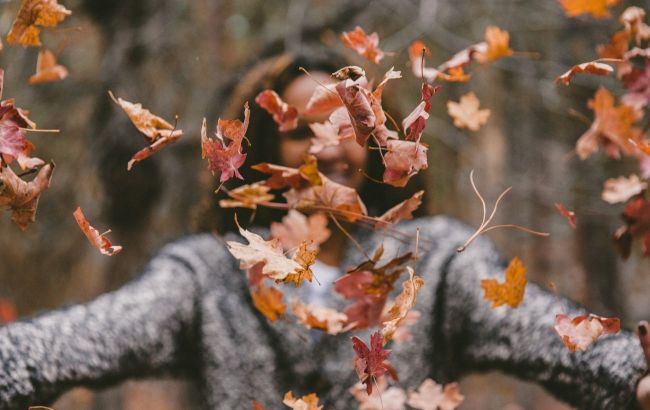 Horoscope for all zodiac signs for from October16 to October 22 (photo: pixabay.com)
The horoscope for the upcoming week suggests that most representatives of the zodiac signs can expect significant transformations, changes, and situations that will greatly impact their lives in the near future.
Here's what each zodiac sign can expect for the upcoming week from October 16th to October 22nd, with reference to Joy pup.
Aries
You will experience an increased need for self-expression, making you more determined and focused than usual. In your professional life, new challenges await you, allowing you to fully showcase your abilities.
In your personal life, it's essential not to forget your partner's needs and be prepared for any compromises.
Taurus
You will enter a period of reevaluating your values and priorities. You'll start contemplating what truly matters in your life. Utilize the upcoming days for self-improvement and seeking harmony.
Your financial sphere will stabilize if you exercise prudence and engage in careful planning.
Gemini
In the next day, you will succeed in improving your communication with others. Your ability to multitask and your ease of communication will help you successfully complete a series of projects. Be cautious and avoid haste to prevent misunderstandings.
On a personal note, pleasant moments await you, as well as promising new acquaintances.
Cancer
Personal and inner experiences will take precedence for you this week. You will feel the need for solitude and reflection. However, your family and loved ones will be particularly important to you during these days. Don't miss the opportunity to spend time with them.
In your professional life, take your time and proceed slowly; avoid making any hasty decisions.
Leo
You have an active and eventful week ahead. Your personal charm and charisma will be at their peak, which will greatly assist you in social interactions and professional matters. Avoid risky ventures and act thoughtfully.
In your personal life, there might be some tension, but patience and understanding will help resolve conflicts quickly.
Virgo
In the coming days, you'll be filled with spiritual quests and self-analysis. You'll contemplate your place in the world and the changes you want in your life. These days will be conducive to planning and setting new goals.
In romantic relationships, be sincere and open - this will help strengthen trust with your partner.
Libra
This week, balance will be the key issue for Tauruses. You'll strive for harmony in all areas of your life, especially in your personal relationships. If you're not afraid to step out of your comfort zone, new opportunities will open up before you.
Show your courage and determination in important matters, and rest assured, you can achieve your desires.
Scorpio
This week, you will feel particularly energetic and determined. Your insight, unconventional thinking, and the ability to see the essence of things will help in challenging situations. If you've been wanting to start a new project or resolve lingering issues, now is the most favorable time.
In your personal life, expect passion, vivid emotions, and new experiences.
Sagittarius
This week will bring you many pleasant situations and moments, especially in the realm of communication and acquaintances. Your communication skills will be at their best, allowing you to successfully complete important tasks and projects.
In financial matters, be cautious and avoid making hasty decisions. In the realm of romantic relationships, tenderness awaits you.
Capricorn
In the coming days, stability and reliability await you. Your efforts and hard work will start to bear fruit, especially in your career. Make an effort not to miss the opportunity to showcase your leadership qualities.
In your personal life, be patient and open to understanding the feelings of your loved ones. Show attention and care.
Aquarius
Intellectual activity will take the spotlight this week. Your ideas and thoughts will be clever, and learning or scientific work will flow smoothly. Interesting proposals or projects are likely.
Try not to miss opportunities to express your feelings and show attention to your loved ones.
Pisces
Emotions will be running high this week. You will be especially sensitive to the world around you, which will lead to a deeper understanding of things. Try not to get lost in your feelings and emotions completely, so you don't miss the joy in the simple things.
There is a chance of rekindling old connections or starting a new chapter in your personal life.
We previously wrote about who among the zodiac signs will be lucky until the end of 2023.