Head of Luhansk People's Republic сustoms killed in house explosion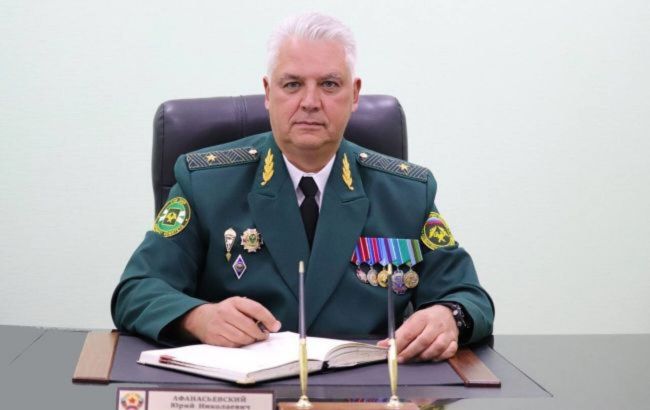 Photo: the so-called "head" of the customs office of the occupied Luhansk region Yury Afanasyevsky (social networks)
In the so-called Luhansk People's Republic, Yury Afanasyevsky, who headed the customs office and was a "financier" of the leader of the Luhansk occupiers, Leonid Pasechnik, was blown up, according to sources of RBC-Ukraine in the Security Service of Ukraine.
It is known that he was blown up in his own house. At the same time, Afanasyevsky himself received multiple shrapnel wounds to the head, neck, and abdomen and is in critical condition in intensive care.
What is known about Afanasyevsky
He is a major general and an agent of the central apparatus of the FSB, known for having become the "financier" of the head of the Luhansk People's Republic Leonid Pasechnik.
He "laundered" funds to finance armed formations that fought against Ukraine. Afanasyevsky has been subject to personal sanctions by the EU, Great Britain, Canada, Switzerland, and Japan.
At the end of July, Russian propagandists announced that in Ukraine they eliminated the commander of one of the occupiers' brigades, Denis Ivanov, better known as "Tashkent".
In addition, on July 11, during the explosions in Berdyansk, the epicenter of which was the hotel "Dyuna" ("Dune"), the Russian lieutenant general Oleg Tsokov was eliminated.
Earlier, Ukrainian intelligence confirmed the information about the liquidation of the Krasnodar submarine commander Stanislav Rzhytsky, who was involved in the missile attacks on Ukraine, in the Russian city of Krasnodar.