Group of Ukrainian military arrives in Spain to train on Hawk air defense system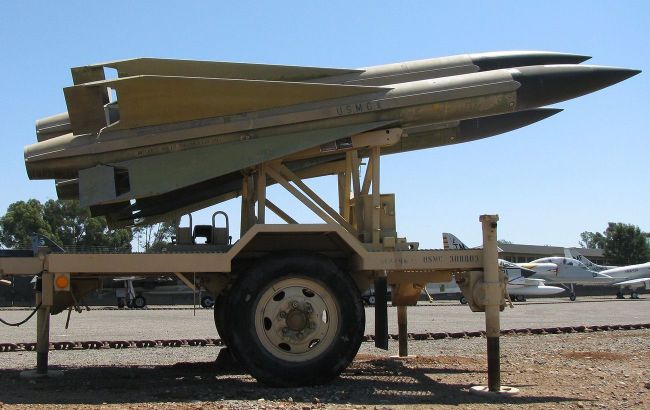 Group of Ukrainian military arrives in Spain to train on Hawk air defense system (Photo: flickr com gberg2007)
"As a continuation of the activities already carried out in the first half of 2023, the 74th anti-aircraft artillery regiment is conducting a new training course for several dozen Ukrainian military personnel in the use and maintenance of the Hawk missile system," the statement said.
The Spanish Defense Headquarters notes that this training improves air defense capabilities in the face of a severe threat from enemy attack means, whether it be aircraft, missiles, or unmanned aviation systems.
The Hawk proved to be very effective
According to Spanish military officials, the Hawk missile system has proven to be very effective, a sentiment previously expressed by the Ukrainian government, which thanked Spain for the financial contribution and training instructions.
Recently, Ukrainian President Volodymyr Zelenskyy requested the latest summit of heads of state and government in October in Granada.
Training of the Ukrainian military
As part of Spain's commitment to assist Ukraine in its defense capabilities, the 74th anti-aircraft artillery regiment has been assigned to create another training module to instruct Ukrainian Armed Forces personnel in operating the Hawk missile system.
Photo: Arrival of Ukrainian soldiers (emad.defensa.gob.es)
The comprehensive training, including theoretical and practical components, occurs in Dos Hermanas (Seville). A highly qualified and experienced team of instructors from the regiment has been selected for this purpose.
Hawk for Ukraine
Following President Zelenskyy's visit to Granada and negotiations with Prime Minister Pedro Sanchez, it was revealed that Spain is preparing to transfer launcher units of the Hawk missile system to Ukraine. The Spanish Ministry of Defense later confirmed the intention to provide Ukraine with six more launcher units for the Hawk surface-to-air missile systems and new shipments of artillery shells.
Media reports also indicated that the United States plans to purchase decommissioned MIM-23 Hawk missile systems from Taiwan and intends to transfer them to Ukraine as military aid.