Grossi re-elected as Director-General of IAEA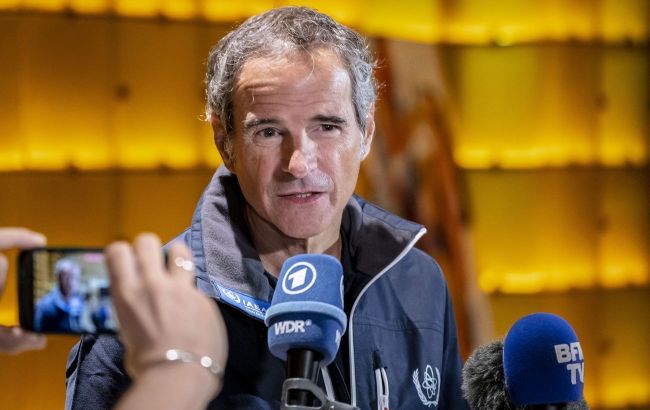 Rafael Grossi, Director General of the IAEA (Photo: Getty Images)
Rafael Mariano Grossi has been reappointed as the Director General of the International Atomic Energy Agency (IAEA), according to the IAEA's press service.
At the IAEA conference in Vienna on Monday, September 25th, Rafael Grossi's candidacy received unanimous support from all participants.
"I'm deeply honoured by the Board's unanimous decision to appoint me for another term in office, and very grateful for the confidence and trust Member States continue to place in me as head of this truly remarkable organization. It comes at a time when we face many major challenges and I'm fully committed to continue to do everything in my power to implement the IAEA's crucial mission in support of global peace and development," Director General Grossi said.
He first took office as Director General of the IAEA on December 2, 2019. His second term will begin on December 3 of this year and will last until December 2, 2027. He is the sixth Director General since the founding of the IAEA in 1957.
Threat of a terrorist attack at Zaporizhzhia Nuclear Power Plant (NPP)
Russian occupiers are likely planning a provocation at the Zaporizhzhia NPP using explosive devices. They want to accuse Ukraine of shelling.
As the Ukrainian military command emphasizes, the Russian provocateurs may carry out the provocation at the Zaporizhzhia NPP "in the near future."
Earlier, Ukrainian President Volodymyr Zelenskyy had already announced the intentions of the Russians to stage a terrorist attack at the Zaporizhzhia NPP with subsequent radiation release. In particular, the head of Defense Intelligence of the Ministry of Defense, Kyrylo Budanov, confirmed this information and noted that the occupiers had additionally mined the cooling pond at the station.
Meanwhile, inspectors from the International Atomic Energy Agency (IAEA) claimed that they did not see any evidence of anti-personnel mines being installed on the territory of the plant.
However, the IAEA has requested additional access to the roofs of the Zaporizhzhia NPP reactors to confirm the absence of explosives.