Grain prices rise after strikes on Russian ships in the Black Sea - Bloomberg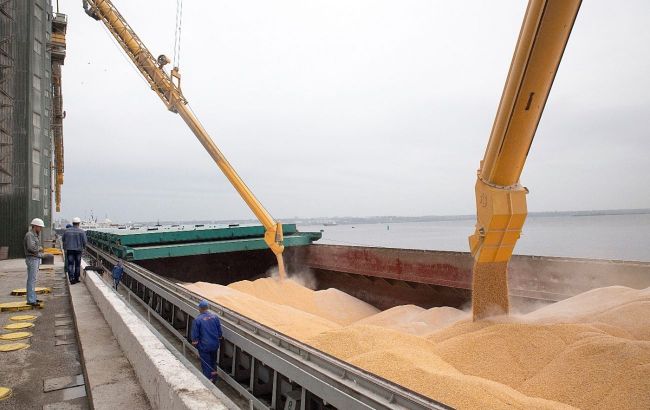 Grain prices rise after strikes on a Russian ship in the Black Sea (Photo: Getty Images)
Wheat continued to rise after Ukraine used naval drones to turn off a Russian oil tanker and military ship, threatening a key export route for Russian goods through the Black Sea, according to Bloomberg.
Russia, the largest wheat exporter, transports most of its grain by waterways. This year, it plans to achieve a second consecutive record harvest and sell it on the global market.
"The risk in the Black Sea is increasing every day, and any threat to Russian exports is much more serious than the threat to the Ukrainian export corridor," said Ole Houe, CEO of broker and consultant IKON Commodities.
Chicago futures rose 3.4% to $6.545 per bushel on Monday, August 7th. Prices closed 1% higher on Friday, bringing most of the intraday gains of 4.3% after Ukraine attacked a Russian military ship. Movement in the Novorossiysk port was halted for several hours.
Kyiv's decision to wage war with Russia in the Black Sea followed Vladimir Putin's withdrawal from the UN-brokered grain agreement on July 17th, accompanied by a coordinated missile campaign against Ukrainian ports. As a result, Ukrainian agricultural exports sharply declined, while Russian exports remained unaffected.
The Black Sea route also accounts for 15% to 20% of the daily oil Russia sells on global markets, and it is a central transit corridor for Kazakh oil.
Wheat futures, as before, have decreased nearly 20% this year due to prospects of unprecedented harvests from key exporters and substantial global reserves.
Previously, Russia exited the grain agreement in July, which allowed for the safe export of food from the ports of Odesa.
Russia's withdrawal from the "grain deal" led to increased global food prices.
Grain prices on world markets sharply increased after Russia's terrorist attacks on Ukrainian ports in the Black Sea and the Danube River.