Russia's exit from grain deal causes world food prices to rise - UN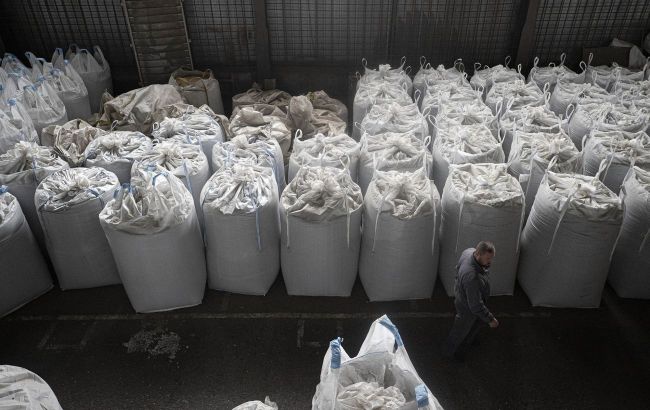 Food prices rise after Russia withdraws from grain deal (Getty Images)
The FAO Food Price Index, which tracks monthly changes in global food prices for commodities sold worldwide, averaged 123.9 points in July, a 1.3% increase compared to the previous month but 11.8% lower than July 2022.
The sharp increase was driven by a 12.1% surge in the FAO Vegetable Oil Price Index compared to June, ending a seven-month decline. Global oil prices rose by over 15% during the month, mainly due to uncertainties surrounding export supplies following Russia's decision to halt the Black Sea Grain Initiative.
The FAO Cereal Price Index, however, decreased by 0.5% compared to June, driven by a 4.8% drop in international quotations for feed grains due to increased seasonal supplies of corn from Argentina and Brazil and potentially higher-than-expected production in the United States. Nonetheless, global wheat prices rose by 1.6%, marking their first monthly increase in nine months, driven by uncertainties over exports from Ukraine and drought in North America.
The FAO Sugar Price Index declined by 3.9% due to good progress in sugarcane harvesting in Brazil and improved rainfall in most sugar-producing regions in India, affecting global quotations. Additionally, subdued demand from major importers Indonesia and China contributed to the decline. Concerns about the potential impact of the El Niño phenomenon on sugarcane crops, along with higher international prices for raw petroleum, mitigated the decline.
In July, the FAO Dairy Price Index decreased by 0.4% and was 20.6% lower than its value in July 2022. World prices for cheese recovered slightly after a recent sharp decline, attributed to hot weather affecting seasonal milk supplies to Europe.
The FAO Meat Price Index fell by 0.3% compared to June. Quotations for beef, sheep meat, and poultry declined due to stable supplies and, in some cases, reduced demand from leading importers. However, pork prices increased due to high seasonal demand combined with supply shortages from Western Europe and the USA, which continued.
In July, Russia withdrew from the grain agreement, which had allowed for the safe export of food from the ports of Odesa.