'Grain deal' went into history, says Erdogan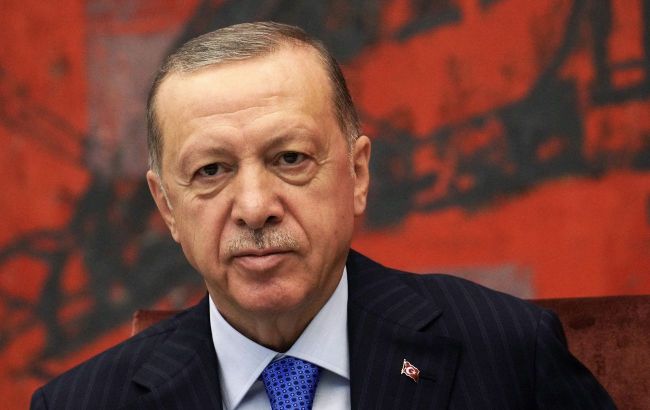 President of Türkiye, Recep Tayyip Erdogan (Photo: Getty Images)
President of Türkiye, Recep Tayyip Erdogan, commented on Russia's withdrawal from the "grain agreement" and plans to discuss it with dictator Vladimir Putin in August, according to Medyatava.
"Black Sea initiative has entered history as an important diplomatic success. Over 33 million tons of grain products have been shipped. Many countries have managed to prevent being drawn into a food crisis," Erdogan said.
He believes that despite today's statement, Russian dictator Vladimir Putin wants this humanitarian corridor to continue.
"When I return from the trip, I will have a meeting with Putin. We will discuss these talks when we meet in our country in August," added the President of Türkiye.
Russia announces the termination of the "grain agreement"
The Kremlin has refused to extend the "grain agreement," which expires today, July 17. Dmitry Peskov, the spokesperson for the Russian dictator, stated that the agreements regarding the "grain initiative" have effectively ended.
After the start of the full-scale war, Russians initiated a blockade of Ukrainian ports. Later, Türkiye, together with the UN, signed separate agreements with Ukraine and Russia for a "grain corridor" in the Black Sea.
The agreement has been extended several times, but each time the deadlines expired, Russia announced that it would not continue the operation of the "grain corridor." Russia tried to negotiate exceptions or additional opportunities for Russian exports but was unsuccessful.
In June, the Russians stated that they "do not see prospects for extending the agreement in July." Meanwhile, the Ukrainian side warned that it does not see Russia's readiness to continue the grain initiative.
However, last week, President of Türkiye Recep Tayyip Erdogan claimed that Russian dictator Vladimir Putin had allegedly agreed to extend the "grain agreement."